YOU ARE $125.00 AWAY FROM FREE U.S. SHIPPING!
YOU ARE $125.00 AWAY FROM FREE U.S. SHIPPING!





+12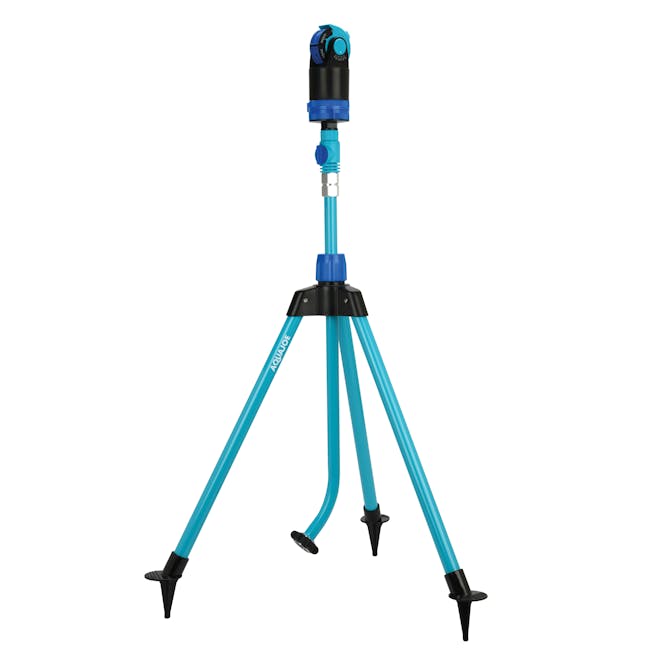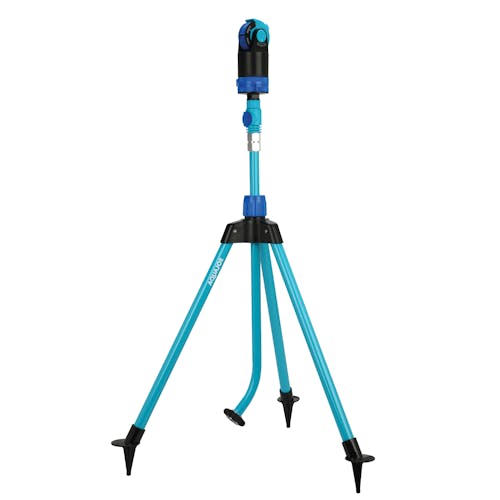 Aqua Joe AJ-6PSTB-MAX HD 360° Telescoping Sprinkler & Mister W/ Metal Tripod Base | 6 Patterns | 4,100 Sq. Ft. Coverage
2 YEAR WARRANTY
ADD A PROTECTION PLAN:
WATER YOUR WAY! Keep your garden green and your lawn lush with the Indestructible Turbo Drive 360° Telescoping Tripod Sprinkler/Mister from AQUA JOE®. Water up to 4,100 sq ft, with a spray of up to 72.2 ft in diameter for maximum coverage! The 6 adjustable spray patterns—flat, fan, large, multi, mini, and mist—and telescoping height adjustment let you perfectly customize your spray to suite the terrain. The rotating head can cover a full 360° for even water dispersal, and the heavy-duty, impact-resistant metal construction and leak-resistant hose connection will keep your garden well-watered, season after season. So, give your lawn a cool drink of water and Go With Joe®. The Indestructible 6-Pattern Turbo Drive 360 Degree Telescoping Tripod Sprinkler. GET EQUIPPED®.
Download Manuals
Features
INDESTRUCTIBLE WATERING SERIES: Heavy-duty, impact-resistant metal construction with sturdy base for years of reliable use
6 ADJUSTABLE SPRAY PATTERNS: Flat, fan, mist, large, multi and mini
INNOVATIVE MISTING FEATURE is perfect for delicate plants and keeping cool on hot days
TRIPOD SPRINKLER TELESCOPES from 28" to 42.2" for a coverage area of up to 4,100 sq ft
FLOW CONTROL provides a maximum flow rate of 9.3 GPM
360

°

WATERING COVERAGE: Rotating head covers partial to full circle for even watering over a large range every time
MORE FANTASTIC FEATURES: Lightweight at just under 3 lbs; fits a standard garden hose; 2-year warranty