YOU ARE $125.00 AWAY FROM FREE U.S. SHIPPING!
YOU ARE $125.00 AWAY FROM FREE U.S. SHIPPING!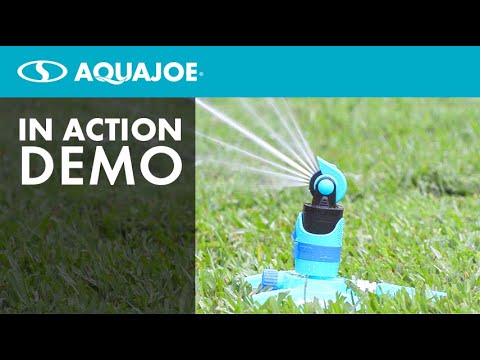 +5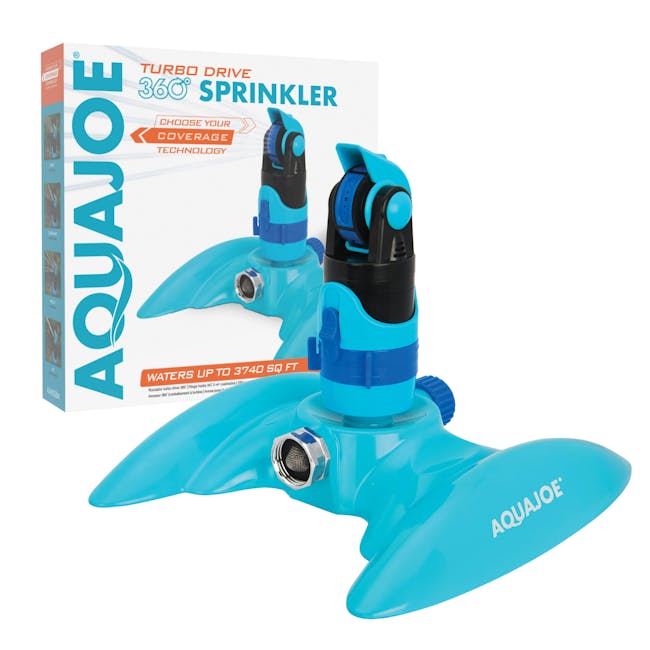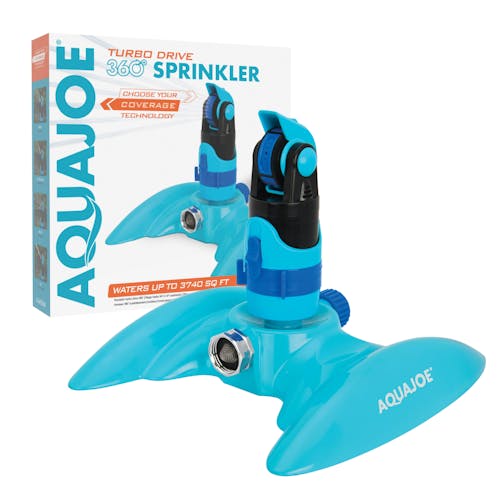 Aqua Joe AJ-MSSBM Turbo Drive 360º Sprinkler | 4 Spray Patterns | Customizable Coverage | 3,740 Sq. Ft. Max Coverage
2 YEAR WARRANTY
ADD A PROTECTION PLAN:
PUT THE WATER PRECISELY WHERE YOU WANT IT! No more wasted water or overspray - keep your grass green and lawn lush with the AJ-MSSBM 4-Pattern Turbo Drive 360º Sprinkler from AQUA JOE. With AQUA JOE's completely customizable coverage, you'll have the control you need to make your yard the envy of the entire neighborhood. Water your way with just a twist of the 4 selectable spray patterns: mist, fountain, multi or jet, powered by AQUA JOE's turbo drive motor for quiet, dependable operation, season after season. Then, slide the tabs to set your range, adjust the desired distance, coverage and rotation — up to 3740 sq ft, ideal for most lots, lawns and gardens. A sturdy weatherproof base provides enhanced stability and durability for outdoor use, plus AQUA JOE's durable, zinc fittings provide a secure, leak-proof connection to a standard garden hose. When it comes to watering with customizable control, go with the flow — and Go With Joe®!
Download Manuals
Features
No more wasted water or overspray — completely customizable coverage lets you control how you water your yard

Control coverage, distance, pattern and rotation, from partial to full 360º circle

Long-life turbo drive motor for quiet, dependable operation

Sturdy, weatherproof base for enhanced stability

Leak-proof zinc connection fits a standard garden hose

Spray distance max: 69 ft / 3740 sq ft coverage area

Weight: 1.2 lbs