YOU ARE $125.00 AWAY FROM FREE U.S. SHIPPING!
YOU ARE $125.00 AWAY FROM FREE U.S. SHIPPING!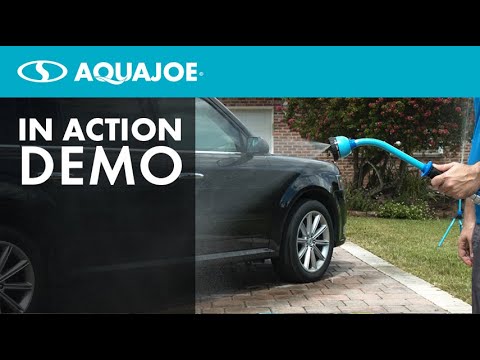 +1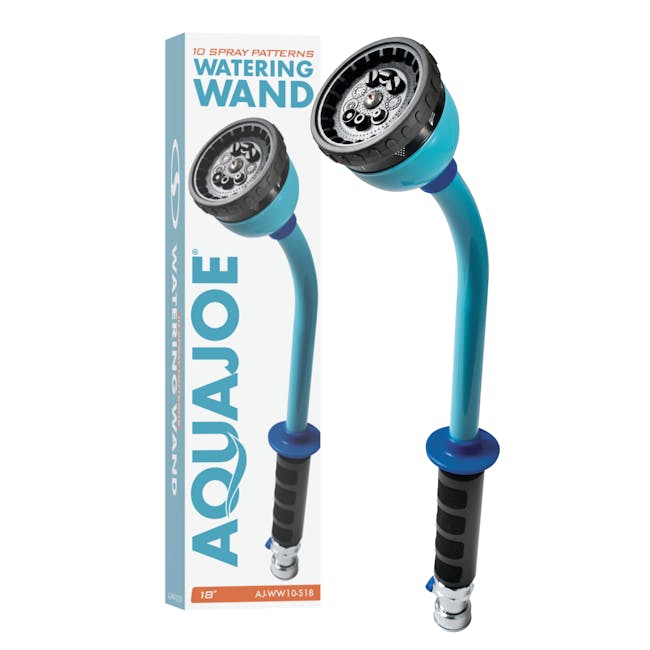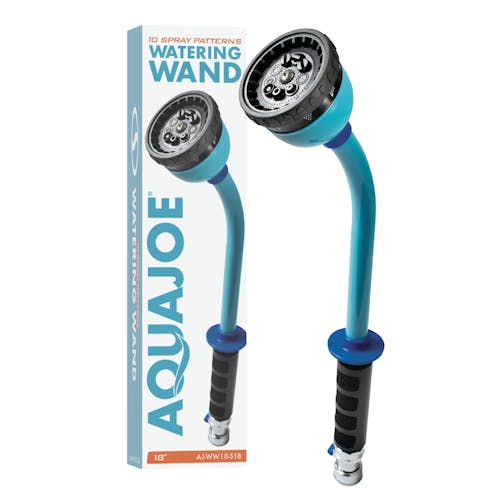 Aqua Joe AJ-WW10-S18 Watering Wand | 18-inch | 10 Spray Patterns
WATER YOUR WAY!  Reach out and water your plants wherever they may be – up high, down low or in between with the AQUA JOE 10 Spray Patterns Watering Wand. The rugged 18" pole lets you put the water precisely where you want it. Spray your way with just a twist of the soft dial ring and 10 selectable patterns: cone, flat, jet, fan, soaker, center, angle, mist, shower + center. Water a window box, rinse patio furniture, fill a bird bath, or reach down low – AQUA JOE lets you do it all, and all without bending or straining. The lightweight, balanced design features durable zinc fittings, a built-in shut-off valve for setting the perfect flow rate, and a secure, non-slip grip handle, even when wet! Go With Joe®, and water your way today! Get Equipped®.
Features
10 selectable spray patterns: cone, flat, jet, fan, soaker, center, angle, mist, shower + center to put the water precisely where you want it

Rugged, lightweight aluminum wand

Features built-in shut-off valve and adjustable flow rate

Adjustable spray makes it safe for even the most delicate plants, and soft spray settings won't wash away precious soil

2 year warranty

Weight: 0.6 lb