YOU ARE $125.00 AWAY FROM FREE U.S. SHIPPING!
YOU ARE $125.00 AWAY FROM FREE U.S. SHIPPING!




+4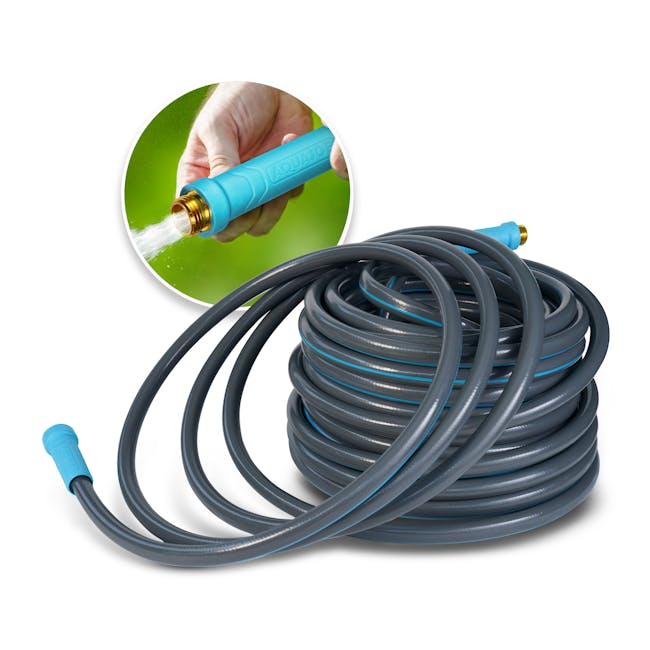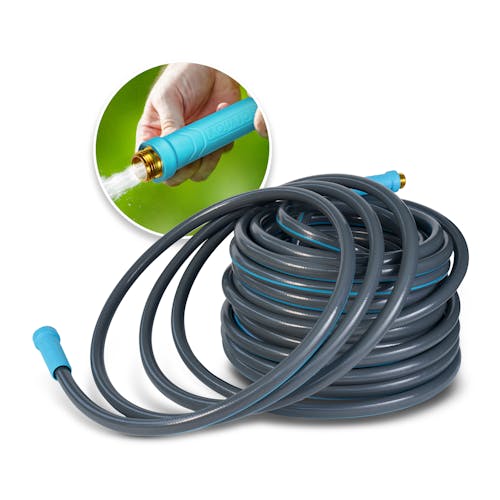 Aqua Joe AJHD120-58 Heavy Duty Garden Hose | Kink Resistant | 120-ft | 5/8-in
GO LONG! Extend your reach throughout your lawn and garden with the AQUA JOE® 120-Foot Heavy Duty Garden Hose. This hose is 5/8" in diameter, kink-resistant, and can withstand even the toughest tasks. It is designed to resist temperature, crushing, and abrasion, and is rated for burst pressure up to 500 PSI. Well suited for a variety of tasks around the house, let AQUA JOE help you water the flowers, wash the car, rinse patio furniture and even more! This heavy duty garden hose is also equipped with sturdy aluminum fittings and can maintain its flexibility even in temperatures as low as 30ºF. To get the most out of this hose, it is recommended to pair it with an AQUA JOE Hose Nozzle or Lawn Sprinkler. Its versatility, strength, and durability make it an excellent choice for homeowners looking to keep their gardens, lawns, and outdoor spaces in top condition.
Features
EXTEND YOUR REACH: 120-ft Hose provides plenty of room to move
DURABLE: Rated for a burst pressure of 500 PSI, making it ideal for tough outdoor tasks
HEAVY-DUTY: Resistant to temperature changes, kinks, crushing, and abrasion
ALUMINUM NOZZLES: Sturdy fittings and the ability to remain flexible in temperatures as low as 30°F
VERSATILE: Water the lawn and plants, wash the car and deck, rinse patio furniture