YOU ARE $125.00 AWAY FROM FREE U.S. SHIPPING!
YOU ARE $125.00 AWAY FROM FREE U.S. SHIPPING!





+3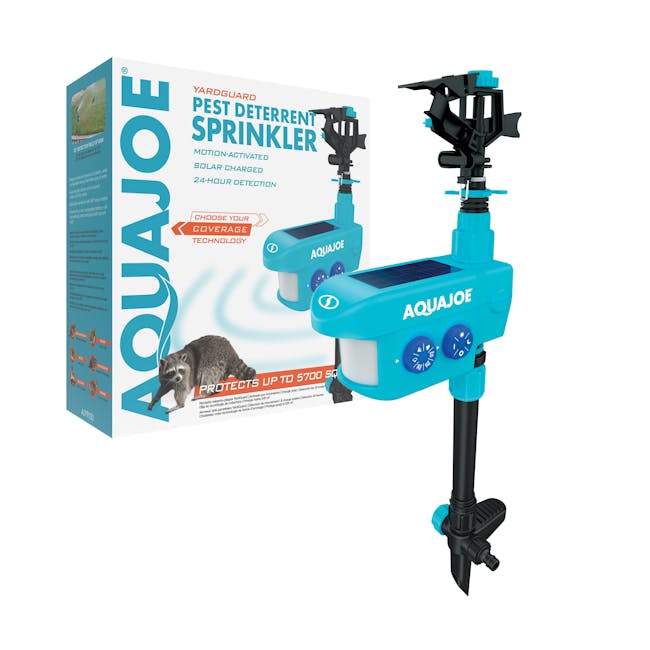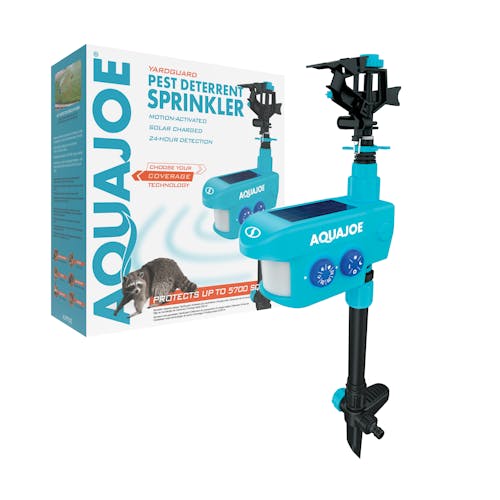 2 YEAR WARRANTY
ADD A PROTECTION PLAN:
CHOOSE YOUR COVERAGE! Keep your yard and garden protected with the Yardguard Pest Deterrent Sprinkler from AQUA JOE®. Protect your yard and garden up to 5700 sq ft with a blast of harmless sprinkler spray! AQUA JOE keeps animals and pests out of plants, yards, and gardens using advanced motion sensing technology powered by solar rechargeable batteries, automatically detecting + protecting both day and night. Completely customizable, control the distance, pattern, and rotation of the sprinkler head with AQUA JOE's exclusive 360o "Choose Your Coverage" Technology. Yardguard's 3 different detection modes defend your plants, yard, or garden from groundhogs, geese, raccoons, rats, skunks, and deer all day long! Plus, AQUA JOE's heavy-duty metal construction featuring a sturdy step spike and rust-resistant components ensure years of reliable use. Defend your yard – and Go With Joe®.
GET EQUIPPED®.
Download Manuals
Features
Advanced motion-sensing technology defends your yard + garden against unwanted pests
A jet stream of water harmlessly sprays away groundhogs, geese, raccoons, rats, skunks + deer
360º max rotation covers up to 5700 sq ft, day + night
Solar powered – recharges all day to detect + protect all night
Completely customizable — adjust distance, spray pattern, rotation and coverage area
Motion sensing technology with a max motion detection range of 40'
3 animal detection modes | Large: 10' - 16' | Medium: 26' -33' | All 33' - 39'
Fits standard garden hose
2-year warranty