YOU ARE $125.00 AWAY FROM FREE U.S. SHIPPING!
YOU ARE $125.00 AWAY FROM FREE U.S. SHIPPING!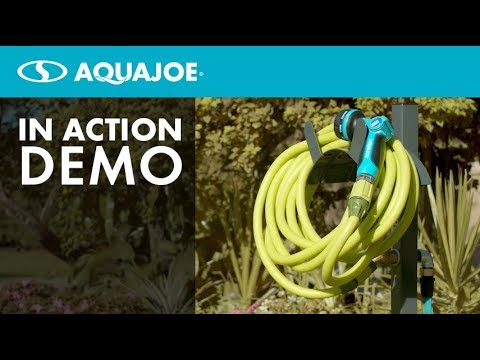 +6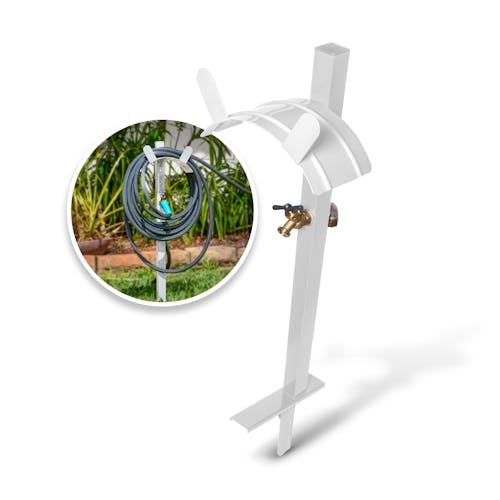 Aqua Joe SJ-SHSBB-WHT Garden Hose Stand W/ Brass Faucet | Stores Up To 125-ft (White)
PAY AS LOW AS:
$542
/Month
with
with
2 YEAR WARRANTY
ADD A PROTECTION PLAN:
Say goodbye to tangled, heavy hoses and store your hose the neater way with the Steel Garden Hose Holder Faucet from AQUA JOE.
The 42.5-inch high, powder coated pole and curved hanger are weather-resistant for a long-lasting luster, and make an elegant addition to any garden landscape. Heavy-gauge steel construction and a secure 2-point soil anchor system allows you to store up to 125 feet of your standard garden hose the stylish way, while giving you easy access to your faucet. Don't stay trapped against your house — simply connect your water source on one side, your hose on the other, and relocate the stand to a more convenient location, away from shrubs, delicate plantings or cramped quarters. A solid brass spigot provides a secure, leak-proof connection for years of reliable performance in your yard and garden.
So, stop straining – simply put the water where you want it and Go With Joe® for a neater, clutter-free hose storage solution!
Download Manuals
Features
Neatly stores hose to ensure longer life while eliminating garden clutter
Brass spigot and heavy-gauge steel construction for maximum reliability performance
Secure 2-point anchor system for added stability
Provides convenient access to difficult-to-reach hose spigots by extending the connection
Stores up to 125 FT of standard garden hose (Not Included)