YOU ARE $125.00 AWAY FROM FREE U.S. SHIPPING!
YOU ARE $125.00 AWAY FROM FREE U.S. SHIPPING!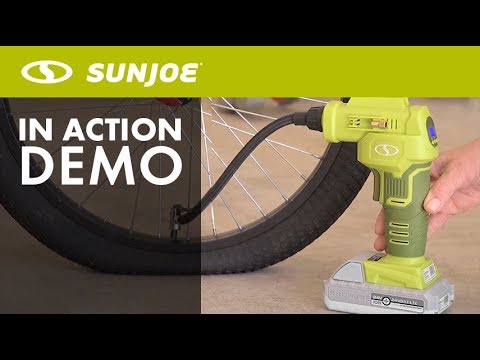 +13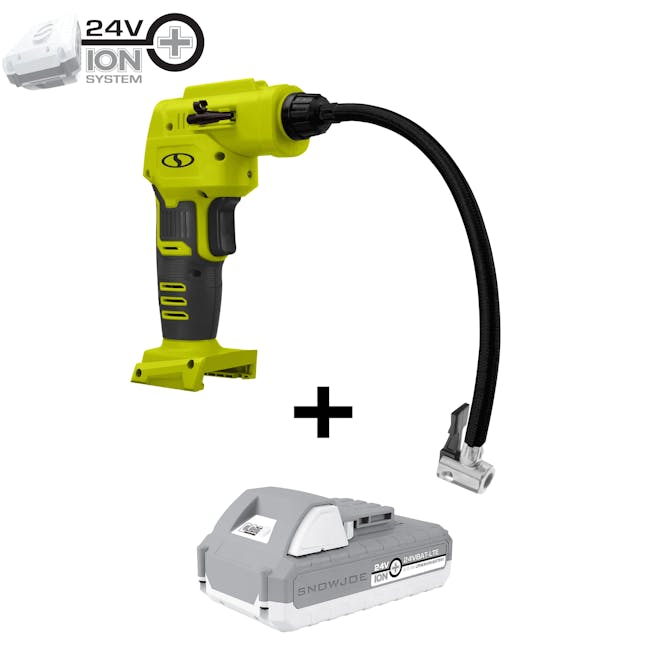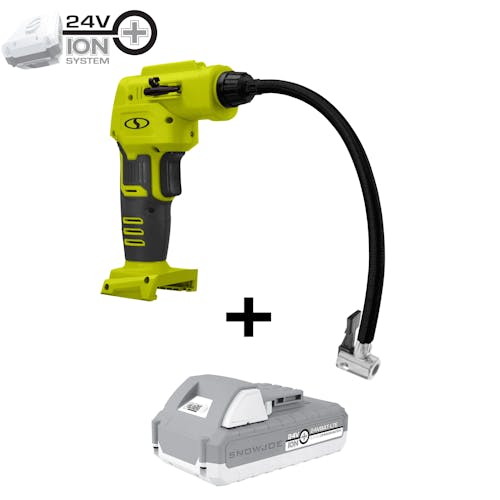 Auto Joe 24V-AJC-BDL 24-Volt IONMAX Cordless Portable Air Compressor Bundle Kit | W/ 2.0-Ah Battery, Charger, and Car Adapter
When the air is low -- pump it up -- and Go With Joe®!
Skip the trip to the gas station and reach for the powerful portable air compressor that fits in the palm of your hand with the 24V-AJC-LTE 24-Volt Cordless Air Compressor from AUTO JOE®.
Compact and convenient for camping, or commuting - it's the power-packed rechargeable pump that's perfect anywhere power is at a premium -- like at the park, at the pool, or on the road. Keep tires at the perfect pressure, inflate a bike tire, pool float or sport ball in seconds. Simply set the PSI on the digital display and pull the trigger. The 24V-AJC-LTE automatically stops at your preset pressure.
Unlike bulky gas-powered or electric tools, AUTO JOE's 24-Volt cordless compressor employs the most advanced lithium-ion battery technology for no fade power, and peak performance under pressure! When the work is done, simply plug the battery in, power it up – and it's recharged and ready for your next inflation project!
Included in this special offer is the AIRJ24C-12VAD Pro Car Adapter for Auto Joe Air Compressors. Never run out of charge again, simply attach the power base to your air compressor and plug directly into your car's cigarette lighter outlet for instant, on-the-go compressor power.
Features
24 Volt rechargeable air compressor
Featuring exclusive IONMAX technology for no fade power and maximum performance
15 Inch Hose
Digital LED control for precise pressure 
Auto shut-off at preset pressure 
Includes nozzles pin attachments 
Perfectly portable - stows neatly in trunk 
Ideal for home, auto, sports equipment, air mattresses, camping
Included Pro Car Adapter ensures you're never caught without a charge
Car Kit Power Adapter has a max working current of 5.5A and Output Voltage of 21.6V