YOU ARE $125.00 AWAY FROM FREE U.S. SHIPPING!
YOU ARE $125.00 AWAY FROM FREE U.S. SHIPPING!





+8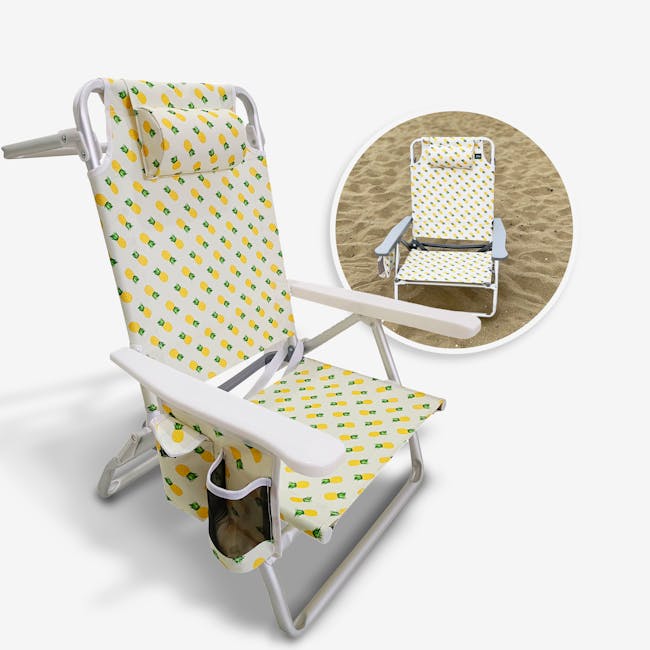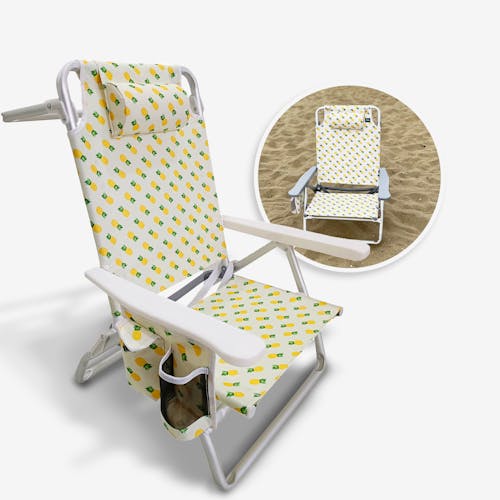 Bliss Hammocks BBC-352-PIN Folding Beach Chair W/ Towel Rack | Cup Holder W/ Pocket | 5 Reclining Positions | 275 Lb. Capacity (Pineapple)
BRING SOME STYLE TO THE BEACH! Or the campsite, lakefront, or your yard, deck, or patio—with the Bliss Hammocks® Aluminum Beach Chair with Towel Rack and Side Pocket. The durable 600-denier printed polyester fabric with lightweight, rust-proof, aluminum frame can hold up to 275 lbs. Plus, it's adjustable to 5 reclining positions, including fully reclined, so you're always relaxed to the max! More desirable features include an adjustable pillow, zippered lined storage pouch, cell phone holder, mesh cup holder, folding towel rack & a shoulder strap for easy carrying. Comes with a 1-year warranty… Find your Bliss®.
Download Manuals
Features
RECLINE IN COMFORT: Adjustable to 5 reclining positions, including fully reclined
CONVENIENCE: Comes with a built-in shoulder strap for easy carrying
SUPERIOR CONSTRUCTION: 600-denier printed polyester fabric with a lightweight, rust-proof, 7.5-lb aluminum frame that can hold up to 275 lbs
MORE DESIRABLE FEATURES includes an adjustable pillow, zippered lined storage pouch, cell phone holder, mesh cup holder, & folding towel rack