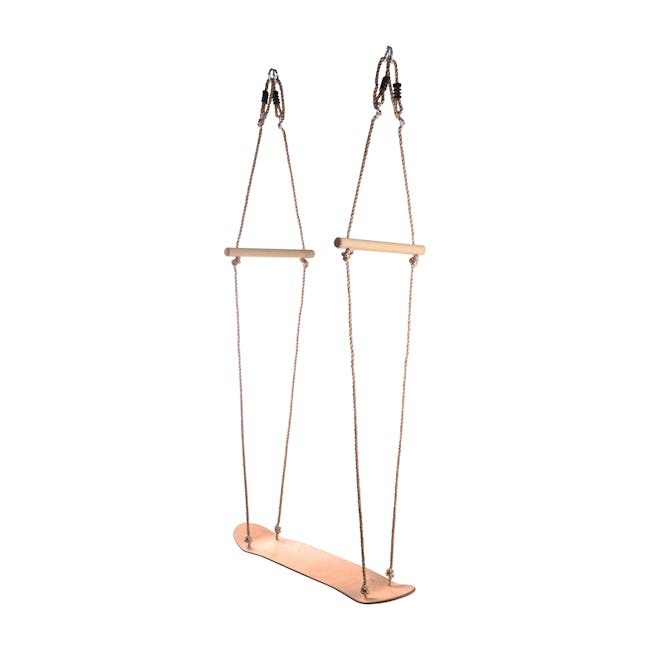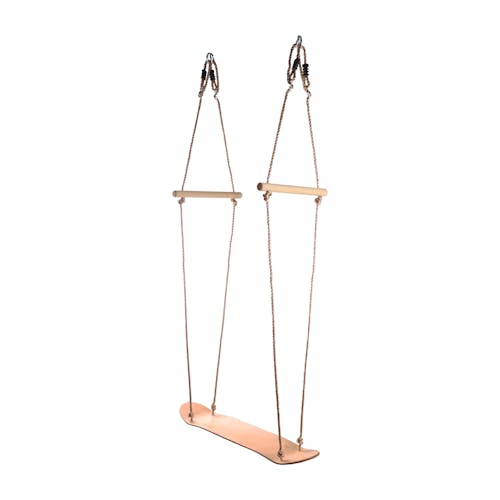 Bliss Outdoors BH-992B Wooden Skateboard Swing w/ Handle Bars & Hanging Hardware | 200 Lb. Capacity
PAY NOW:
$100.00 $10000 + S&H
OR
PAY AS LOW AS:
$9.04
/Month
with
with
Experience the freedom and fun with the Bliss Outdoors® Wooden Skateboard Swing while staying fit. It improves core body strength and balance while also toning arm muscles, its a great, fun workout! You can hang it almost anywhere: on a free tree, porch beam, rafter, or swing set. Designed for a wide range of swinging movements and also features foot grips for even more support. Perfect for adults and children ages 8 and up. Comes with a 1 year warranty... Find Your Bliss®!
Download Manuals
Features
DIMENSIONS: Wooden Skateboard Swing is made of 100% Hardwood and item measures 30.7" Long x 8" Wide x 3/8" Thick.
STRONG: 10mm mildew-resistant woven polyethylene rope.
DURABLE O Rings: Zinc-coated O rings are at the end of each braided rope for added strength. They allow you to hang the skateboard swing with ease.
EASY ASSEMBLY: Hanging Hardware: (2) Tree Straps & (2) Steel Locking Carabiners: Conveniently included 108" long tree straps and steel carabiners makes it easy to secure your skateboard swing.
Weight Capacity: 200 lbs (Recommended for adults and children ages 8+)