YOU ARE $125.00 AWAY FROM FREE U.S. SHIPPING!
YOU ARE $125.00 AWAY FROM FREE U.S. SHIPPING!




+1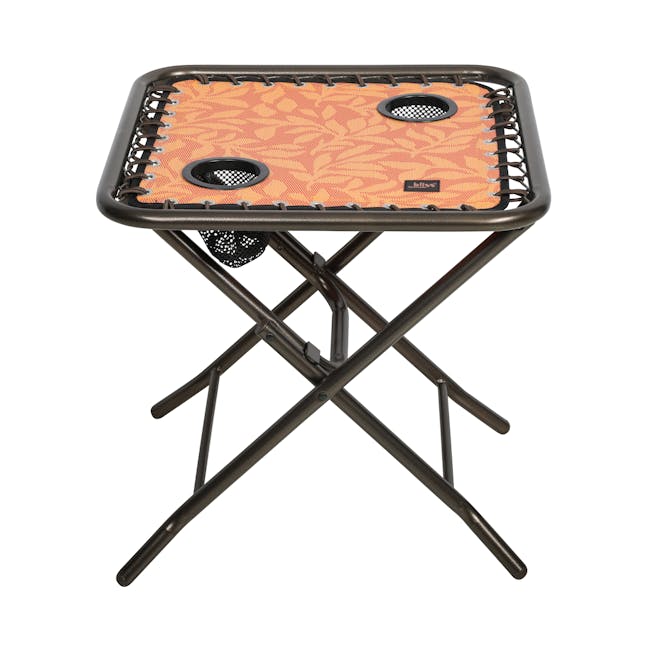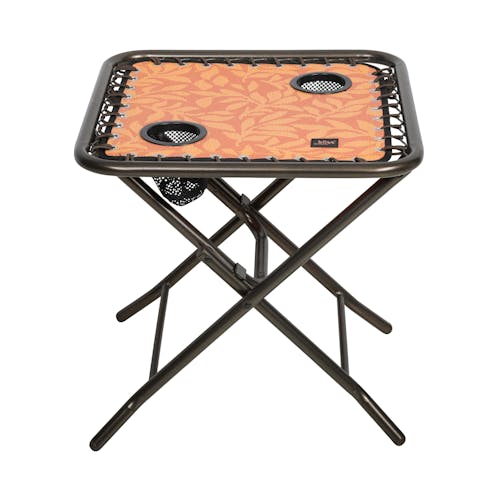 Bliss Hammocks GFC-TBL-AL Folding Side Table w/ 2 Built-In Cup Holders | 20-in. Surface | Weather Resistant | 40 Lb. Capacity (Amber Leaf)
The Bliss Hammocks® folding outdoor side table matches perfectly with our Gravity Free Recliners & Rocking chair series. It has two built-in cup holders (each with a 3" diameter) and plenty of additional space to hold food or magazines. There is no assembly involved - simply unfold and use. The table top is made of sling material with tightly pulled bungee cords around a steel frame to provide a sturdy, durable surface for your things. At just 6.6 lbs., it can quickly be moved around the yard with ease. For easy storage, this sling table folds back to 26" X 20" X 3". Overall product open size: 20" X 20" X 20". Weight Capacity: 40 lbs.
Features
STURDY DESIGN: Sling material with tightly pulled bungee cords around a steel frame
CONVENIENT: Simply unfold and use, at just 6.6 lbs., it can quickly be moved around the yard with ease.
CUPHOLDERS: Two built-in cup holders (each with a 3" diameter)
DIMENSIONS: Folds back to 26" X 20" X 3". Overall product open size: 20" X 20" X 20". Weight Capacity: 40 lbs