YOU ARE $100.00 AWAY FROM FREE U.S. SHIPPING!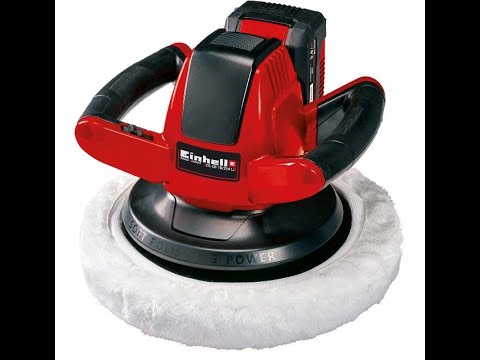 +3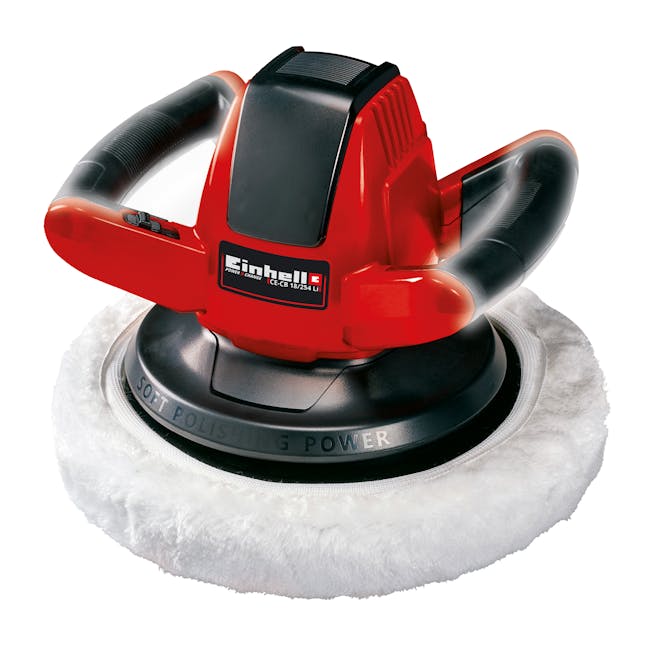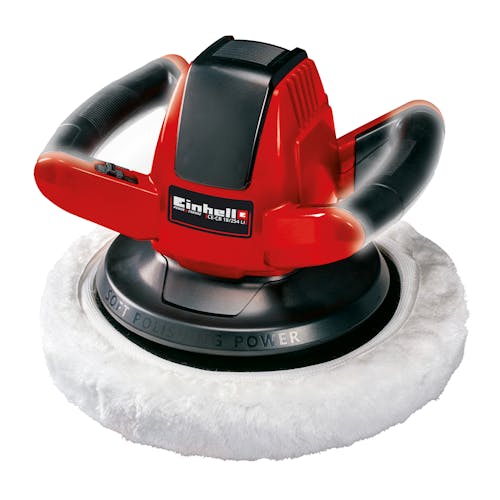 FINAL SALE: NO RETURNS OR EXCHANGES; NOT ELIGIBLE FOR WARRANTY COVERAGE
Use the Einhell CE-CB 18/254 Li - Cordless car polishing machine to quickly polish your car to a mirror finish. The secret: flexibility with freedom to maneuver while working, thanks to the high-performance lithium-ion rechargeable battery. The battery (sold separately) is a member of the innovative Power X-Change family from Einhell and can be used in all the devices from the system series. The car polisher is user-friendly and robust in design, while the soft grip provides maximum comfort during operation with minimum strain, and a perfectly firm hold. The powerful motor rotates the 10 inch polishing disk at 2,500 revolutions per minute, making it a highly effective tool for polishing and sprucing up the vehicle. For safety there is an easily accessible ON/OFF switch and overload protection. First the polishing agent is applied to the paint surface with the textile polishing bonnet. Then the synthetic polishing bonnet is used to produce a long-lasting shine. The polishing bonnets are included with the product. The required rechargeable battery and charger can be purchased separately.
Download Manuals
Features
A member of the Power X-Change family

Handy and robust polishing machine

On/Off switch

Overload protection for increased safety

Soft grip for comfortable operation and a perfectly firm hold

Incl. 1 textile polishing bonnet

Incl. 1 synthetic polishing bonnet

Supplied without battery and charger (available separately)