YOU ARE $100.00 AWAY FROM FREE U.S. SHIPPING!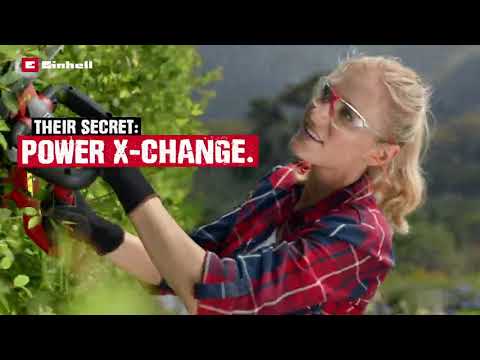 +14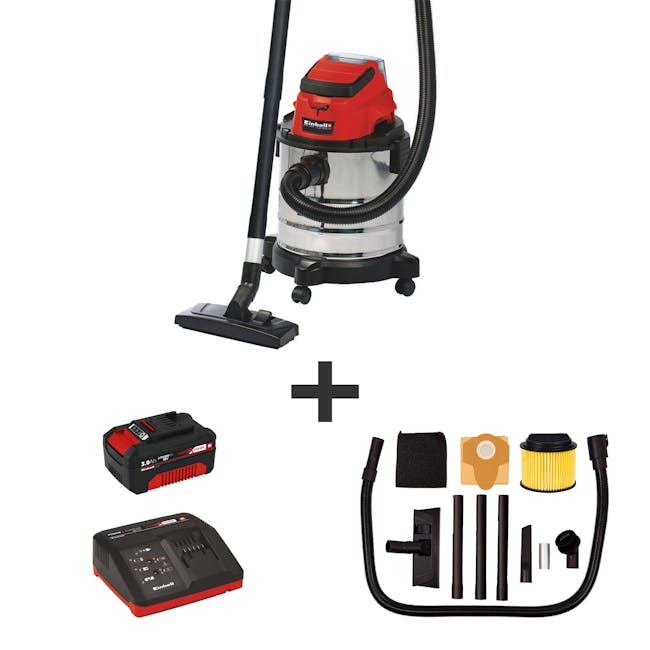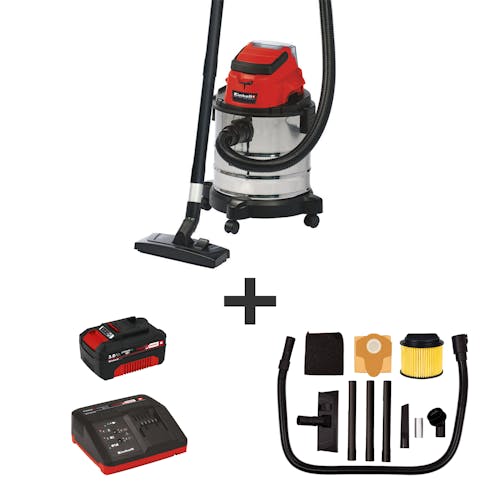 FINAL SALE: NO RETURNS OR EXCHANGES; NOT ELIGIBLE FOR WARRANTY COVERAGE
The Einhell TC-VC 18/20 Li S Kit wet & dry vac is an indispensable helper to the ambitious DIY enthusiast for cleaning jobs in the workshop or in the hobby room. It provides thorough service on the patio or balcony, in the home and in the car. For household work too, for carpets or fixed textiles, tiles or all types of glazed tiles with open pores, surface cleaning alone is often not enough. The wet & dry vac provides thorough cleaning and is an ideal addition to standard household cleaning appliances when it comes to stubborn and ingrained dirt. The wet & dry vac is a high-performance member of the Power X-Change series. As a member of the Power X-Change family, all the batteries and chargers from the high-performance lithium-ion series of systems can be used for all the tools with Power-X Change technology. The scope of delivery includes one 18 V / 3.0 Ah rechargeable battery with high-speed charger. The stainless steel tank of the wet & dry vac has a capacity of 5 gallons for devouring both dirt and liquids, and is rust-free and built for sturdiness and a long service life. Integrated on the wet & dry vac is a practical blow connector to enable hard-to-reach areas such as corners and cavities in the bathroom or kitchen to be blow-cleaned with ease as well. Textile floors and smooth floors have special requirements when it comes to cleaning: the product therefore also comes with a large suction nozzle with combination insert for carpets and smooth floors. For the thorough cleaning of crevices in the bathroom, kitchen, basement or on the patio and throughout the living area and in areas that take plenty of punishment such as the entrance hall, a special crevice nozzle is also included in the scope of delivery. For thorough cleaning of the vehicle fleet or home furnishings there is a special upholstery nozzle for car seats and sectional seating arrangements in the home. The 1.5 inch hose system ensures a high air and dirt flow. A plastic suction hose and three-part extension tube are also supplied with the product. The product also comes complete with a dirt collector bag. A practical holder for accessories ensures that everything remains tidy and enables the accessories and adapters included with the product to be changed over quickly. For easy and convenient maneuverability the Einhell wet & dry vac has four casters, along with a carry-handle on the housing to enable the tool to be carried around effortlessly. 
Download Manuals
Features
A member of the Power X-Change family
20 l stainless steel tank, rust-proof and sturdy
Blow connector for blow-cleaning of inaccessible areas
4 rollers for good mobility
Practical holder integrated in the housing for all accessories
Member of the Power X-Change family - 1 battery for all products
Complete with plastic suction hose and three-part extension tube
Large nozzle for carpets/smooth floors -> top suction performance
Crevice nozzles for narrow areas & upholstery nozzle for car seat
The product comes complete with a dirt collector bag inside
Supplied complete with a 3.0 Ah rechargeable battery/fast charger