YOU ARE $100.00 AWAY FROM FREE U.S. SHIPPING!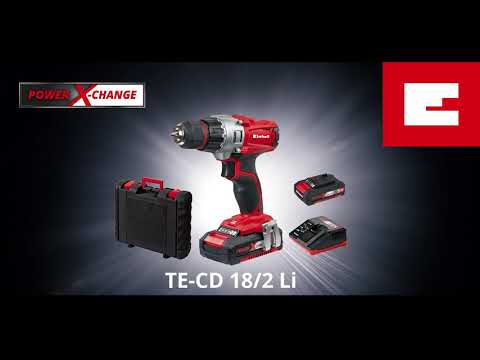 +10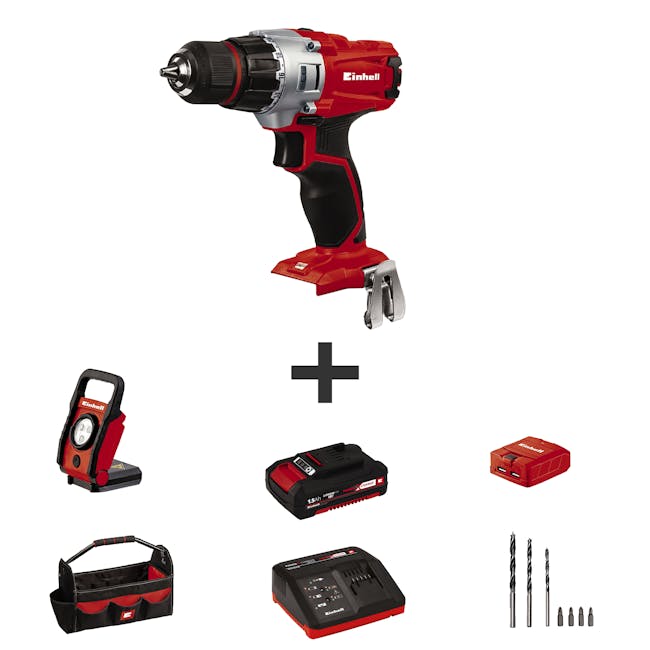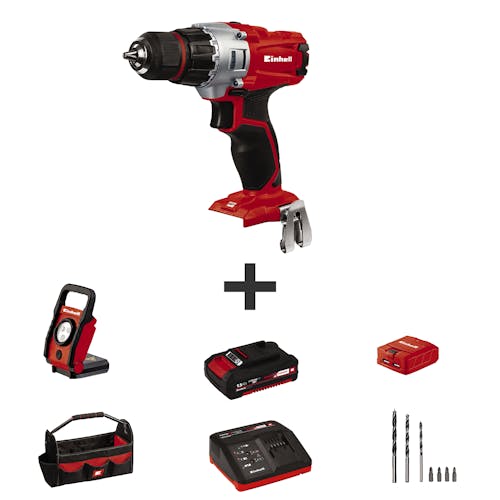 Ships Free
FINAL SALE: NO RETURNS OR EXCHANGES; NOT ELIGIBLE FOR WARRANTY COVERAGE
The Einhell TE-CD 18/2 Li Kit combo drill driver is a powerful all-purpose drill for the home, work shed and garage, and is also a member of the high-performance Power X-Change family from Einhell. For driving, drilling or powerful drilling in masonry, the cordless combo drill can be counted on for these jobs every time. Equipped with an 18 V 1.5 Ah lithium-ion rechargeable batteries and a high-speed charger, it is immediately ready for action on prolonged jobs. The lithium-ion batteries have zero self-discharge and are also small, light and handy. It takes just 30 minutes to fully charge with the high-speed charger. The PXC rechargeable batteries can be used in all the PXC system series devices from Einhell. The powerful 2-speed gearing enables powerful screwdriving and drilling. With a maximum torque of 44 Nm and up to 20 torque settings, the cordless combo drill is extremely adaptable for every task. The high-quality 10 mm quick-change metal drill chuck enables tools to be changed quickly and easily. For safety there is a quick stop function. The integrated LED light provides optimum illumination for the work area at hand. This product comes with one 1.5 Ah rechargeable battery and a matching high-speed charger. Also included is the practical transport and storage case, to enable the Einhell cordless drill driver to be well taken care of.
Features
Member of the Power X-Change family

Li-ion battery: no self-discharging, small, light, easy to handle

3 functions: screwdriving, drilling, drilling in masonry

2-speed gearing for powerful screwdriving and fast drilling

High-quality 10 mm quick-change drill chuck made of metal

Quick-stop function

Including LED lamp to illuminate the work area

Incl. 1.5 Ah rechargeable battery and high-speed charger

Practical storage and carrying bag