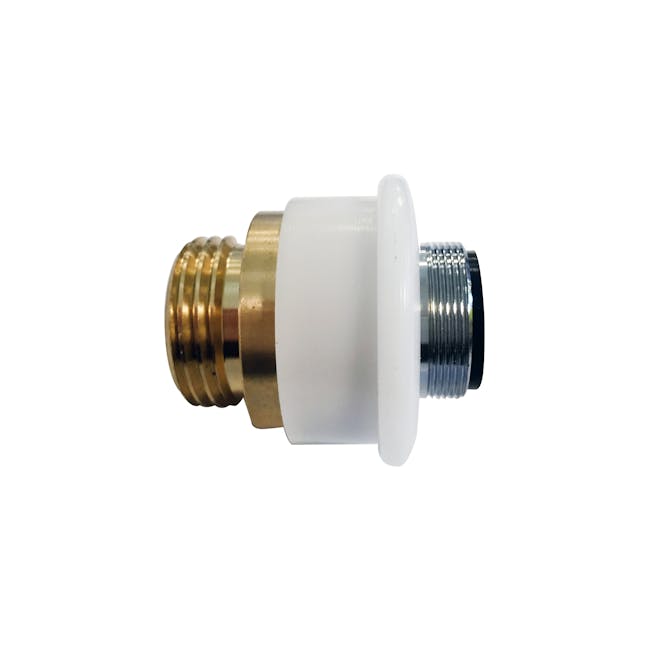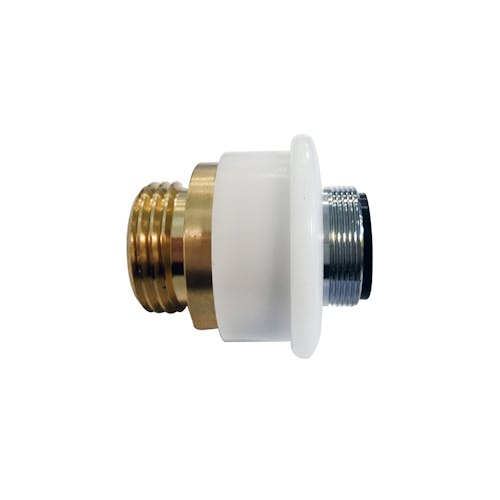 Garden Hose to Standard Faucet Leak-Proof Large Snap Coupling Set
CONNECT TO YOUR SINK IN A SNAP! If you've ever needed to connect a hose inside your home or garage, or only have a faucet available - here's a simple solution: SUN JOE SJ-LSCS Large Snap Coupling Set.  Great for a utility sink, laundry room, garage - wherever there's only a faucet available, the universal threaded connector works with most faucet types. Simply remove the existing aerator from the faucet; the universal connector screws on securely, connects quickly for a safe, leakproof connection. Unsnaps in seconds with just a squeeze.
Features
Connect a garden hose to a standard faucet
Universal threaded connector
Simple installation - no tools required
Leakproof, secure quick-release connection
Fits both inside/outside threaded faucets (remove 1 black washer if threaded on outside).