YOU ARE $125.00 AWAY FROM FREE U.S. SHIPPING!
YOU ARE $125.00 AWAY FROM FREE U.S. SHIPPING!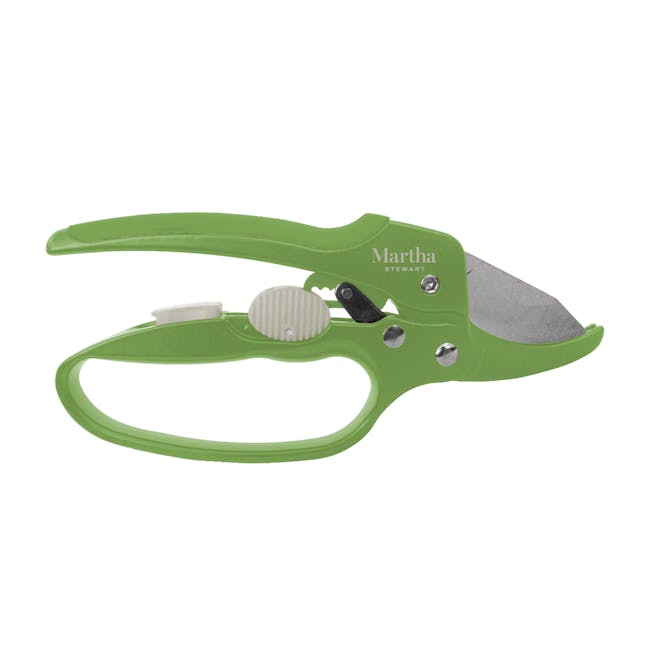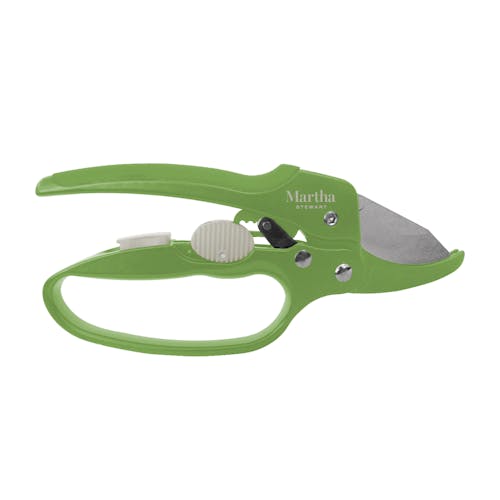 Martha Stewart MTS-KGRP1 Garden Ratchet Handheld Pruner with Knuckle Guard
2 YEAR WARRANTY
ADD A PROTECTION PLAN:
PRECISE PRUNING! Only the finest can bring out your best. Hand selected by Martha and tested on her farm, MTS-KGRP1 Carbon Steel Ratchet Pruners are a gardener's classic. The heavy-duty carbon steel, titanium coated pruner blades slice through branches up to 0.75-inch thick. Ideal for snipping dead ends, woody plants and dying branches, the anchor blades with ratchet system provides maximum cutting power. Plus, the scissor-like knuckle guard protects your hands and offers one-handed operation. And when the job is done, simply slide the locking tab for safer blade storage. So, choose the garden guru's favorite and Get Equipped® with Martha Stewarts Garden Collection by Sun Joe. 
Features
Authentic, old-world style craftsmanship meets precision yard + garden equipment
Designed for a lifetime of use in the lawn + garden
Ratchet system provides extra cutting power
Scissor-style knuckle grip protects hands
0.75-inch cutting capacity
Ideal for trimming dead and dying branches