YOU ARE $125.00 AWAY FROM FREE U.S. SHIPPING!
YOU ARE $125.00 AWAY FROM FREE U.S. SHIPPING!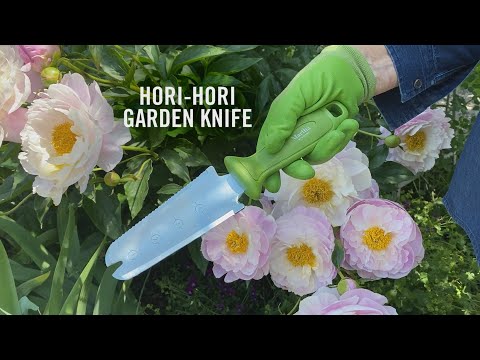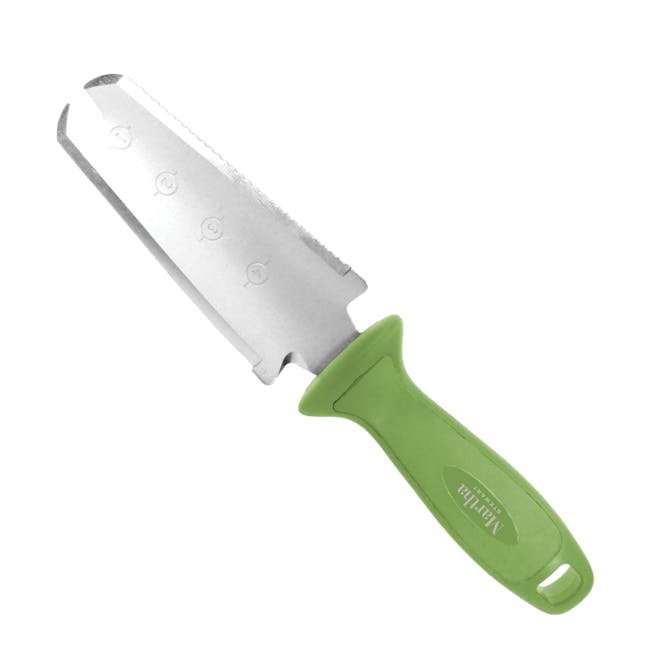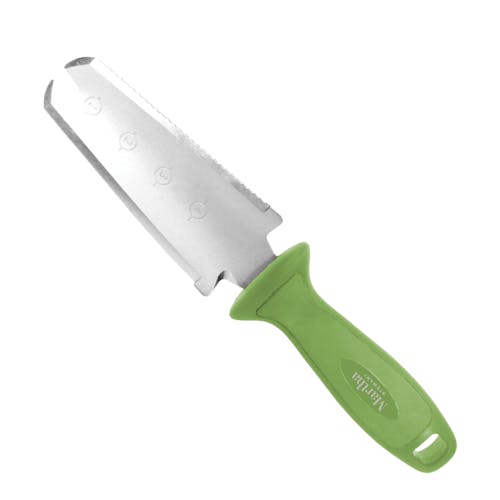 Martha Stewart MTS-HHK Hori-Hori Garden Knife with Serrated & Sharp Edges
2 YEAR WARRANTY
ADD A PROTECTION PLAN:
DIVIDE, DIG, CHOP, CUT! Only the finest can bring out your best. Hand selected by Martha and tested on her farm, MTS-HHK Hori-Hori Garden Knife is a classic twist on a fan favorite tool. The multi-purpose design makes it the go-to tools for gardeners everywhere! Divide plants and soil, dig trenches and holes, chop up clumps of soil and roots, cut through thick thatches and brush — the Hori Hori is inspired by old-world style gardening tools, with the modern gardener in mind. The concave blade has a double-edged design — straight for precise edging, and serrated to saw through tough branches. Plus, the galvanized steel, 5.7-inch blade features inch markings, so you'll always plant at the proper depth. And the 5.3-inch handle provides maximum comfort + control for hours of continuous use. So, choose the garden guru's favorite, and Get Equipped® with Martha Stewarts Garden Collection by Sun Joe.
Features
Authentic, old-world style craftsmanship meets precision yard + garden equipment
Designed for a lifetime of use in the lawn + garden
5.7-inch galvanized steel blade features serrated and straight edges
Inch markings for measuring the perfect depth
5.3-inch comfort grip handle