YOU ARE $125.00 AWAY FROM FREE U.S. SHIPPING!
YOU ARE $125.00 AWAY FROM FREE U.S. SHIPPING!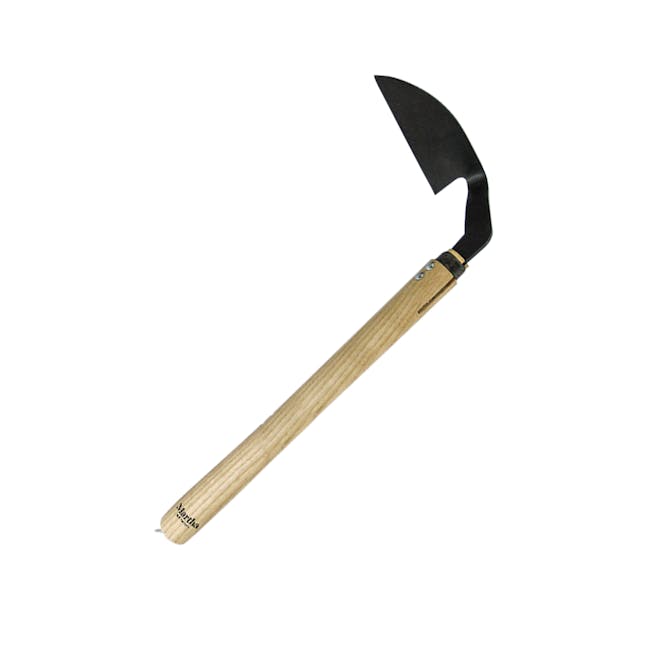 Martha Stewart MTS-WHGE3 Japanese-Inspired Authentic Wood Handle Garden Scythe
2 YEAR WARRANTY
ADD A PROTECTION PLAN:
OLD-WORLD STYLE DESIGN! Only the finest can bring out your best. Hand selected by Martha and tested on her farm, MTS-WHGE3 Garden Scythe features old-world style craftsmanship with the modern gardener in mind. The sturdy hardwood handle provides a secure, safe grip when working in the garden. Slice through thick thatch, brush and unwanted vegetation with ease. The classically crafted 4.3-inch carbon steel tapered blade cuts cleanly through even the thickest patches of weeds and woody plants. Just a gentle swing of the sturdy blade swiftly removes weeds at the root! Plus, the superior construction is certain to last for years of continuous, reliable use. Get down to earth with Martha Stewarts Garden Collection by Sun Joe.
Features
Authentic, old-world style craftsmanship meets precision yard + garden equipment
Designed for a lifetime of use in the lawn + garden
4.3-inch carbon steel blade
Ideal for weeding, cutting through thatch and woody plants
Features a durable, hardwood handle