YOU ARE $125.00 AWAY FROM FREE U.S. SHIPPING!
YOU ARE $125.00 AWAY FROM FREE U.S. SHIPPING!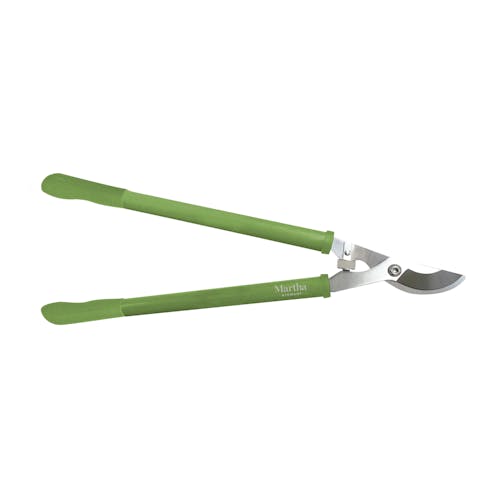 Martha Stewart MTS-FGBPL Fiberglass Bypass Lopper
CUT CLEANLY THROUGH BRANCHES! Only the finest can bring out your best. Hand selected by Martha and tested on her farm, MTS-FGBPL is perfect set of loppers to add to your gardening arsenal. The carbon steel, rust-resistant 2.8-inch lopper blades slice through branches up to 3/4-inch thick. Classically designed with the modern gardener in mind, the bypass-style blades act like a pair of scissors to slice evenly and cleanly, encouraging water run-off and proper healing. Snip stems of flowers, shape topiaries and shrubs, and clip away dead and dying ends in comfort + style with the extra-long 17.5-inch handles for superior control. The heavy-duty, wear-resistant design is certain to last for years of continuous, reliable use. Choose the garden guru's favorite and Get Equipped® with Martha Stewarts Garden Collection by Sun Joe.
Features
Authentic, old-world style craftsmanship meetsprecision yard + garden equipment
Designed for a lifetime of use in the lawn + garden
Bypass-style blades act like a pair of scissors toencourage healing
3/4-inch max cutting capacity
Carbon steel blades with comfortable hand grip
17.5-inch extra-long handles