YOU ARE $125.00 AWAY FROM FREE U.S. SHIPPING!
YOU ARE $125.00 AWAY FROM FREE U.S. SHIPPING!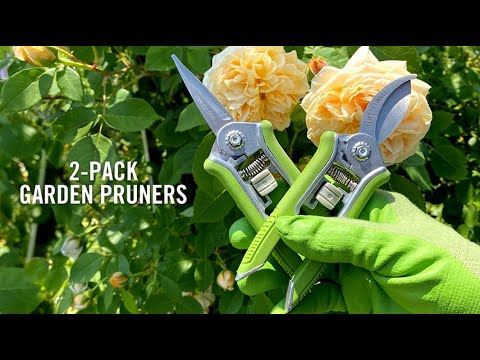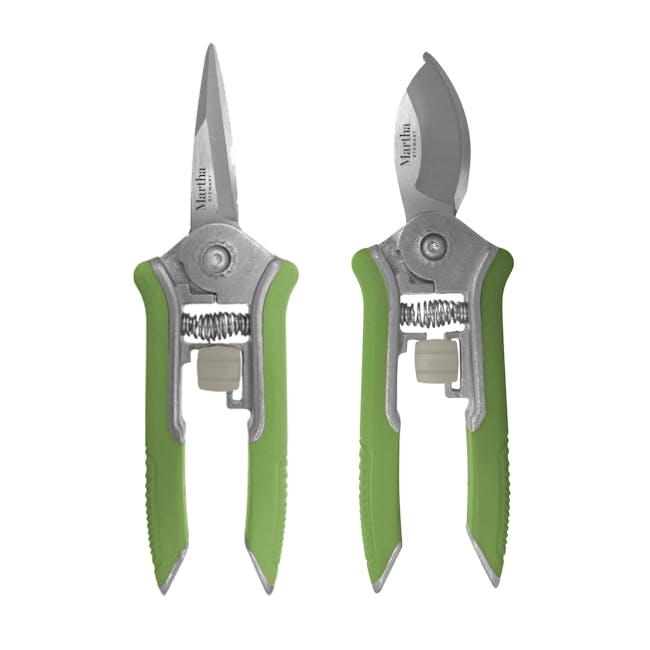 Martha Stewart MTS-SBP2 Stainless Steel Pruners | 2-Pack | Flat Nose Bypass | Needle Nose
Pick a pair of pruners and get the perfect cut every time with Martha Stewart's MTS-SBP2 2-Pack of Bypass Pruners! Ideal for the gardener with a variety of plants to prune, this handy 2-Pack will ensure you have the right pruner whether you are pruning more delicate branches or thicker branches that require a more powerful cut. Proper pruning encourages plants to thrive, and is key to maintaining, healthy flowering plants and fruit trees. Ideal for green wood, woody stems, twigs and small branches, Martha's 2-pack of pruners provide clean, precise cuts to allow your plant to heal. Each pruner comes with a secure locking tab for additional safety and comfort grips to reduce strain on the hands when gardening.
Features
2-Pack Contains 1 Flat Nose Bypass Pruner and 1 Needle Nose Pruner
Needle nose cutting capacity: 1/8th in
Flat nose bypass pruner cutting capacity: 1/4th in
Trim topiaries, green wood, small branches, twigs, and stems to help plants thrive
2 Year Warranty