YOU ARE $125.00 AWAY FROM FREE U.S. SHIPPING!
YOU ARE $125.00 AWAY FROM FREE U.S. SHIPPING!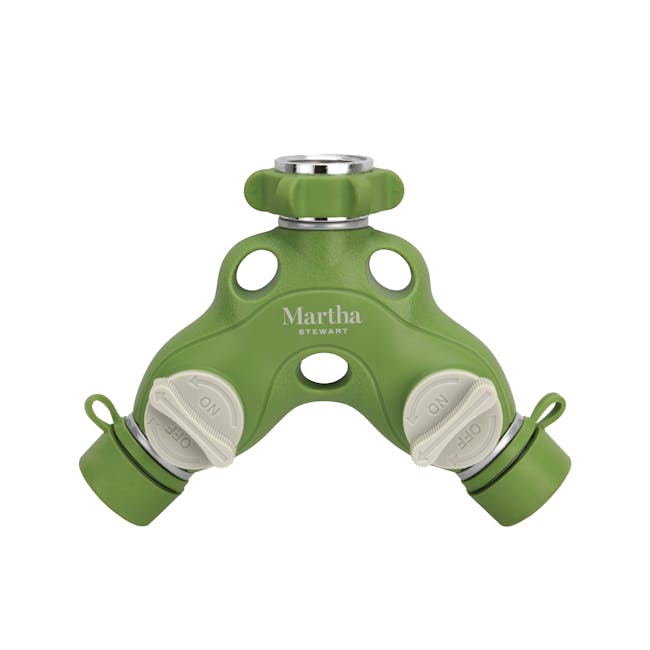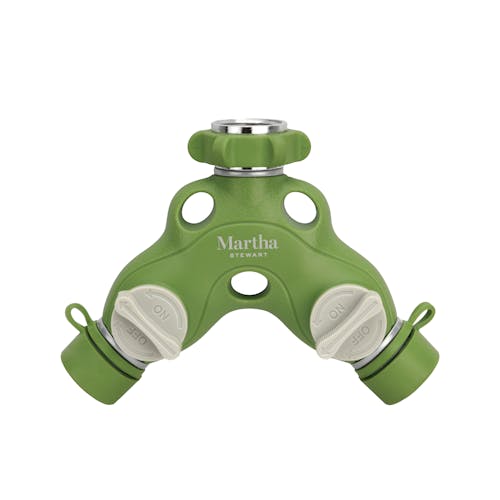 Martha Stewart MTS-TA2M 2-Way Metal Garden Hose Tap Adapter Y-Splitter
2 YEAR WARRANTY
ADD A PROTECTION PLAN:
America's favorite garden guru has a simple solution to split your single outdoor spigot two ways with just one garden hose tap adapter! Martha's 2-way Heavy-Duty Tap Adapter attaches quickly and easily to a standard outdoor spigot to control up to 2 hoses and accessories. Split your tap your way – the 2 branched valves include adjustable flow control with individual on/off knobs for precise zone control. No more juggling sprinklers, nozzles and accessories. Keep your sprinklers connected and stay dry while you water your plant beds with just a twist of your wrist! Stop switching out accessories – Martha provides the control you need to water your way today!
Features
Dual tap splitter — connect 2 hoses and accessories to just one spigot
Durable aluminum + PVC construction provides a secure connection to standard garden hoses
On/Off knobs adjust flow control of each valve
Backed by a complete 2-year warranty