YOU ARE $125.00 AWAY FROM FREE U.S. SHIPPING!
YOU ARE $125.00 AWAY FROM FREE U.S. SHIPPING!



+1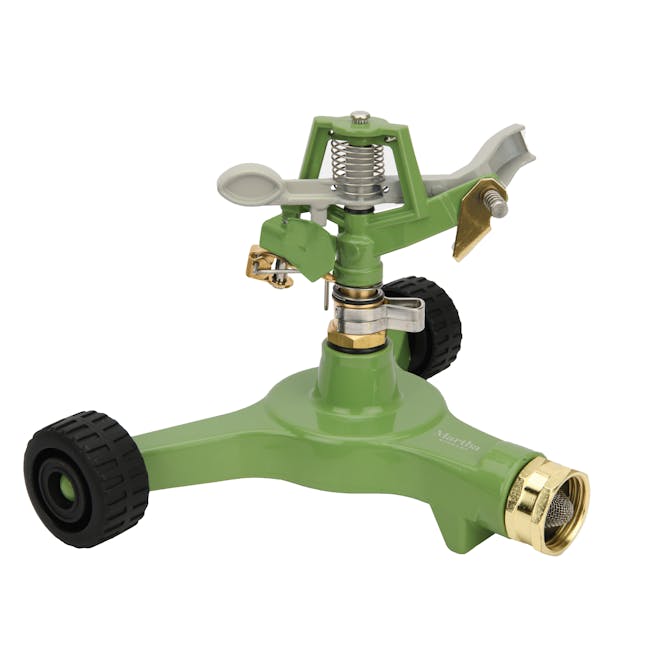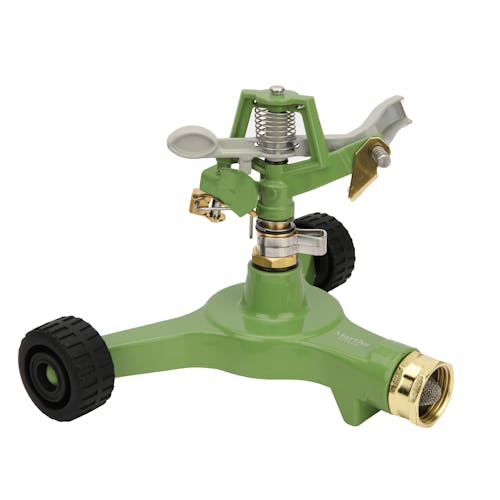 Martha Stewart MTS-WISPR6M Heavy-Duty Metal Impulse Sprinkler | 1390 sq ft Max Coverage | Wheeled Base
2 YEAR WARRANTY
ADD A PROTECTION PLAN:
Martha makes it easy to get pro-quality watering results with minimal fuss. Water up to 1,390 sq ft with 360º of full coverage! The pulsating sprinkler with rapid return evenly distributes water and simulates natural rainfall for optimal irrigation, while the diffuser pin adjusts spray from powerful jet stream to gentle shower. Simply adjust the friction collars to water from a 5º partial circle to a full 360º circle. Adjust distance, spray pattern, rotation and coverage with ease. And the 10-inch wide wheeled based makes it easy to roll from one watering zone to another while you stay connected to the hose! Plus, Martha's heavy-duty metal construction and rust-resistant components ensure years of reliable use. So, get the lush lawn you've always dreamed of, courtesy of America's favorite Garden Guru – Martha Stewart!
Features
360º Impulse Sprinkler — water in partial or full circles in a coverage area up to 1,390 sq ft

Heavy-duty design — rugged metal construction and rust-resistant zinc components provide years of reliable irrigation

Completely customizable — adjust distance, spray pattern, rotation and coverage area

Diffuser pin adjusts spray from powerful jet stream to gentle shower

Pulsating sprinkler with rapid return evenly distributes water and simulates natural rainfall

Low angle spray perfectly covers grass and flowers in an even mist

Lightweight at just 2.3 lbs

Backed by full 2-year warranty