YOU ARE $125.00 AWAY FROM FREE U.S. SHIPPING!
YOU ARE $125.00 AWAY FROM FREE U.S. SHIPPING!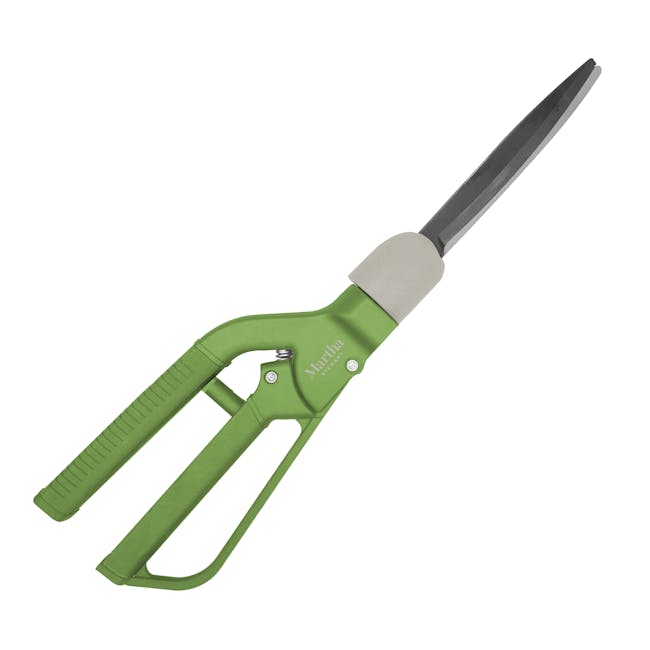 Martha Stewart MTS-RGS1 Rotatable Grass Lawn Shears | Adjustable Pivot Angular Head
2 YEAR WARRANTY
ADD A PROTECTION PLAN:
TRIMMING WITH A TWIST! Only the finest can bring out your best. Hand selected by Martha and tested on her farm, MTS-RGS1 Rotatable Garden Shears put a new twist on trimming your topiaries! The pivoting, 7-position adjustable head rotates up to 180º to cut at any angle for the ultimate in grooming precision. The 5-inch, carbon steel shear blades slice cleanly through dying leaves and grass. Snip away dead ends for a cleanly sheared lawn your neighbors will be envious of. The secure, non-slip handles with a scissor-like grip offer maximum control with one-handed operation. Groom grass and shape potted plants in comfort + style. And when the work is done, the secure locking tab keeps the blades closed for safer storage. Plus, the heavy-duty, rust-resistant design is certain to last for years of continuous, reliable use. Choose the garden guru's favorite and Get Equipped® with Martha Stewart's Garden Collection by Sun Joe. 
Features
Authentic, old-world style craftsmanship meets precision yard + garden equipment
Designed for a lifetime of use in the lawn + garden
Pivoting head rotates 180º for maximum pruning precision
7-position adjustable trimming head
Scissor-grip handles for smooth, one-handed operation
Carbon steel blades resist rust and wear for years of use