YOU ARE $125.00 AWAY FROM FREE U.S. SHIPPING!
YOU ARE $125.00 AWAY FROM FREE U.S. SHIPPING!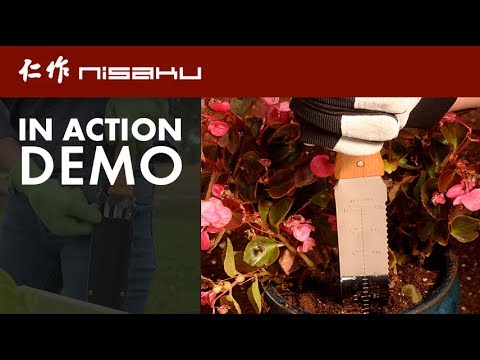 +10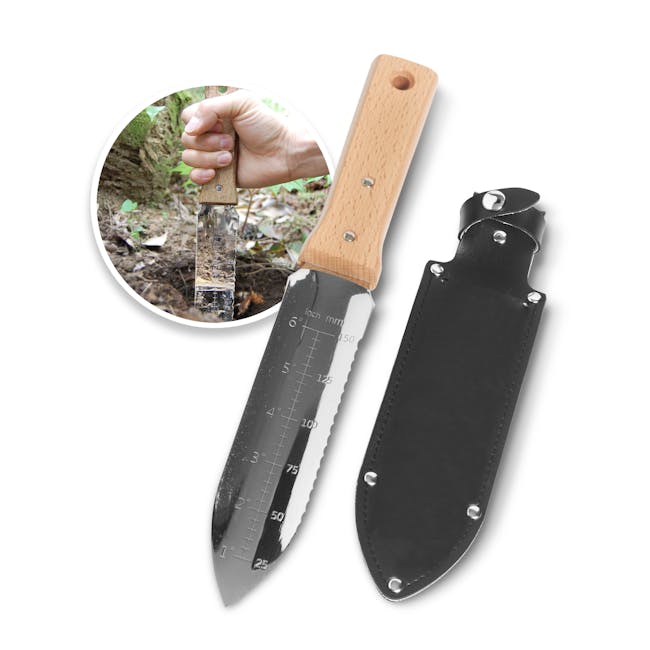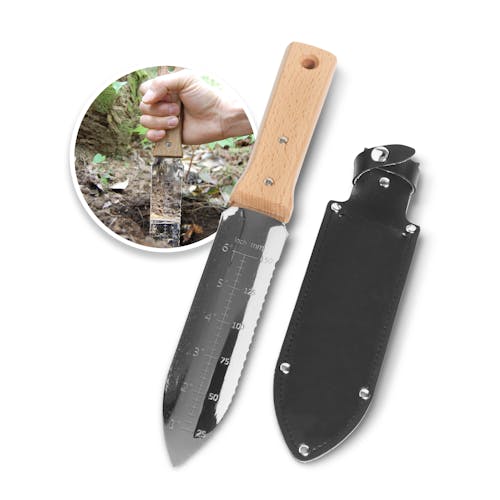 NISAKU NJP650 The Original Hori Hori NAMIBAGATA Japanese Stainless Steel Weeding Knife, 7.25-inch Blade - #1 Best Seller
2 YEAR WARRANTY
2 YEAR WARRANTY
Made in Japan with the finest stainless steel, the NJP650 Nisaku® Stainless Steel Weeding Knife boasts a concave blade featuring both straight and serrated edges that are useful for gardening, landscaping, and camping. NISAKU is fantastic for dividing plants, planting or transplanting bulbs, flowers and herbs, digging out weeds, removing rocks, cutting through roots and so much more! Inch markings on the blade will ensure your plants and bulbs are planted at just the right depth, and a comfortable wooden handle allows for a reliable, non-slip grip for all-day digging and ensures you push into the soil with more control. The blade size is 7.25 inches, the handle size 5.25 inches, and NISAKU weighs just 10 oz for swift, easy maneuvering. Comes with a faux leather sheath and hangs neatly on your peg rack for a tidy shed or work bench, too. Authentic Nisaku/Tomita Manufacturing; exclusively distributed by Snow Joe, LLC.
Download Manuals
Features
Made in Japan with the finest stainless steel

Features both serrated and straight edge blades

A fantastic gardening, landscaping, and camping tool

Hangs neatly on your peg rack for a tidy shed or work bench

Inch markings on the Japanese stainless steel blade will ensure your plants and bulbs are planted at just the right depth
Blade Size: 7.25 inches; Handle Size: 5.25 inches; Weight: 10 oz.
Made in Japan. Authentic Nisaku/Tomita Manufacturing. Exclusively Distributed by Snow Joe, LLC