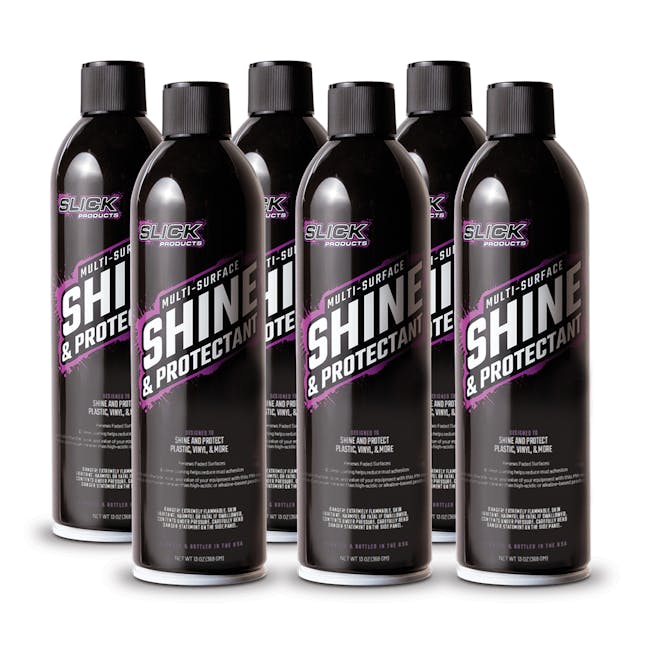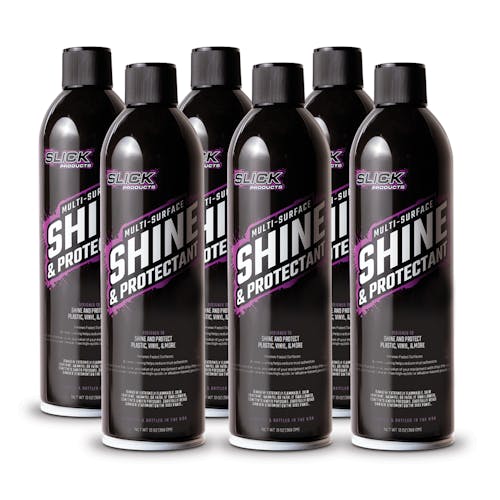 Slick Products SP1262 Shine & Protectant Spray Coating | High-Gloss Luster | Renew, Shine, & Protect | For Plastic, Viny, Fiberglass, and More | 6-Pack
PAY NOW:
$64.95 $6495 + S&H
OR
PAY AS LOW AS:
$5.87
/Month
with
with
BRAND NEW LOOK
Safely applies to plastic, vinyl, rubber, fiberglass, and even metal surfaces to bring out a high-gloss luster in seconds.
PROTECTS SURFACES
Provides a temporary clear coating to surfaces to help protect against corrosion. 
REDUCES MUD ADHESION
Creates a barrier between your vehicles surfaces and mud making your next clean-up much easier.
Features
Long lasting high gloss shine
Delivers a wet black look
Protects against harmful elements that can cause cracking and fading
Leaves a waterproof coating that prevents corrosion