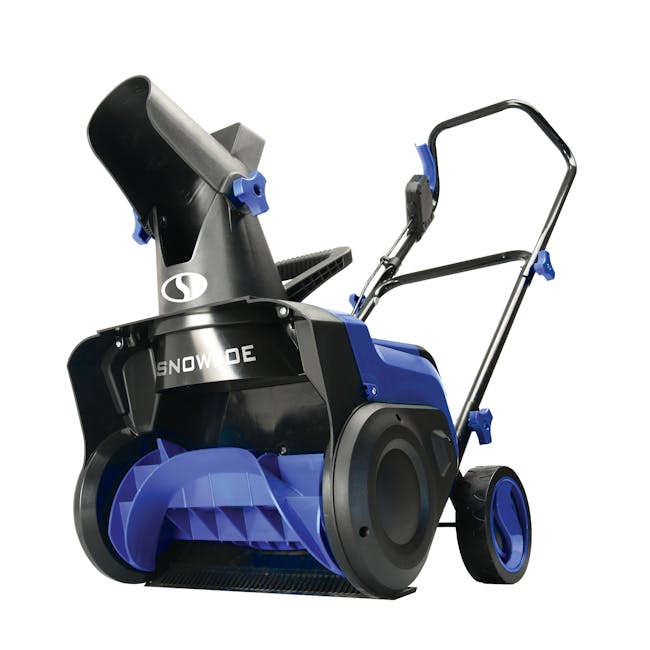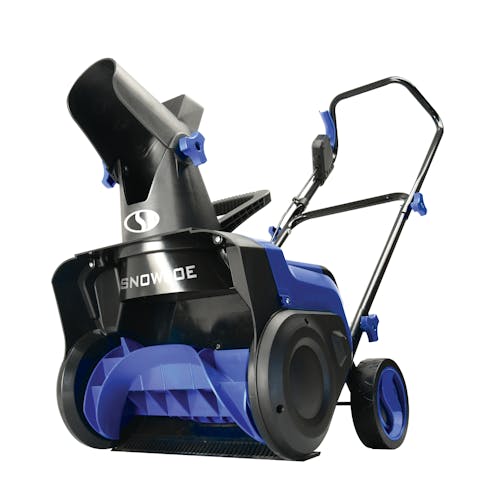 Snow Joe 24V-X2-SB15-CT 48-Volt IONMAX Cordless Snow Blower Kit | 15-Inch | Tool Only
SNOW PROBLEM! Snow days just got easier with the latest addition to the 24V IONMAX line-up: 24V-X2-SB15 48-Volt 15-Inch Cordless Snow Blower from SNOW JOE.
Powered by the exclusive IONMAX series, Snow Joe features two high-capacity 24-volt, 4.0 Ah lithium-ion battery (battery + charger sold separately). Shred up to 1300 sq ft of 3" snow with the 2-blade, temperature-resistant auger, and clear a 15-inch wide and 6-inch deep path in a single pass — right down to the ground without damaging your deck or pavement! Lightweight and ultra-portable, Snow Joe is perfect for clearing more than just the driveway – clean up the porch, pavers, sidewalk, and deck of snow without having to break out the shovel. SNOW JOE's eco-friendly 750-Watt brushless motor plows through up to 441 lbs per minute! And with the 180º adjustable chute, you can put the powder precisely where you want it — up to 20 ft away! So, when mother nature strikes, fight back with 48-Volts of snow-clearing power: 24V-X2-SB15 48-Volt 15-Inch Cordless Snow Blower from SNOW JOE®.
Generates 48V max with two 24V lithium-ion batteries. Initial no-load voltage, per fully charged battery, peaks at 24 volts. Nominal voltage under typical load is 21.6 volts. Plowing capacity may vary based on snow conditions.
Features
IONMAX 24-Volt Battery System compatible — BATTERY + CHARGER SOLD SEPARETELY
Ideal for small to medium decks + driveways — or anywhere power is at a premium
2-blade paddle auger clears a path 15" wide x 6" deep in a single pass
750 W brushless motor clears up to 441 lbs of snow per minute
Adjustable chute rotates up to 180º to throw snow up to 20 ft away in any direction
Ultra-lightweight (battery installed): 25.7 lbs