YOU ARE $125.00 AWAY FROM FREE U.S. SHIPPING!
YOU ARE $125.00 AWAY FROM FREE U.S. SHIPPING!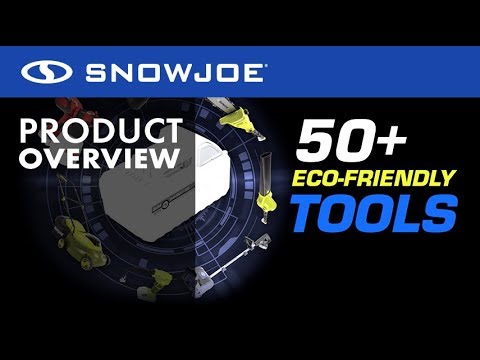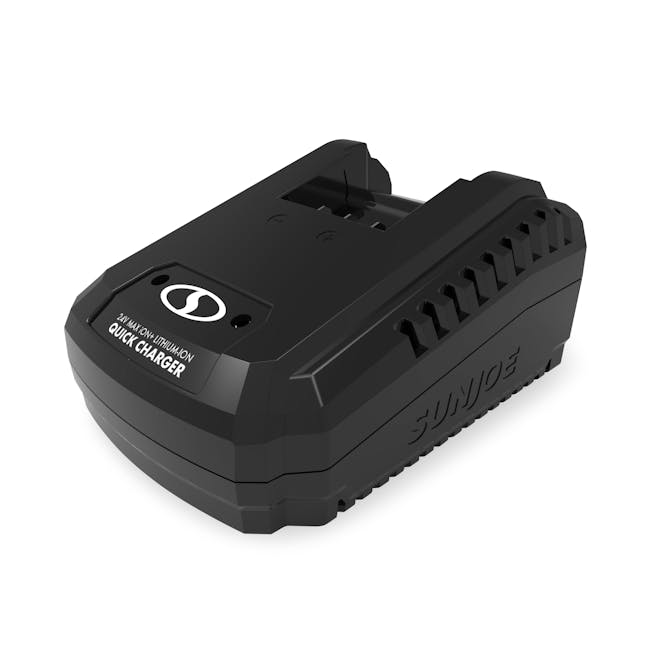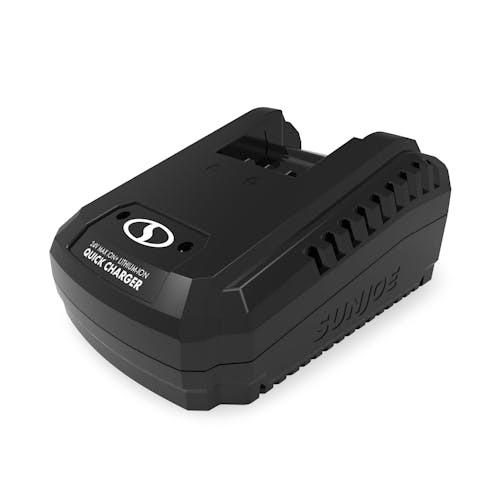 Snow Joe + Sun Joe 24VCHRG-QC iON+ Quick Charge Dock for iBAT24 and 24VBAT Series Batteries
2 YEAR WARRANTY
ADD A PROTECTION PLAN:
Charger Type: 24V Quick Charger
PLUG IN POWER UP! Boost your battery in less time with the 24VCHRG-QC 24-Volt Quick Charger from SNOW JOE® + SUN JOE®. Designed to work exclusively with SNOW JOE's iON+ 24-Volt lithium-ion batteries, 24VCHRG-QC powers up your rechargeable iON+ batteries (and EcoSharp® iBAT24 batteries) in as little as 30 minutes! Take command of your cordless power tools and get back to your task in less time. Or better yet, buy a second battery for unlimited runtime, so one is always ready to work while the other charges up! Equipped with thermal, over-voltage, and over-current circuit protection, 24VCHRG-QC safely charges and recharges your iON+ battery without any risk of battery pack damage. SNOW JOE'S iON battery and charger system provide eco-friendly means to safely and reliable power up your 24-volt cordless yard garden tools.  
Features
24-volt max lithium-ion quick charger
Compatible with all iON+ battery models (24VBAT-LTX, 24VBAT-LTW, 24VBAT-LTE, 24VBAT-LT, 24VBAT, 24VBAT-XR)
Backwards compatible with EcoSharp® iBAT24 models (iBAT24-LTE, iBAT24-LT, iBAT24-XR)
Initial no-load voltage, when fully charged, peaks at 24 volts; nominal voltage under typical load is 21.6 volts
Thermal, over-voltage, over-current circuit protection
Built-in battery status indicator
Weight: 0.84 lbs
ETL Certified/90 day warranty