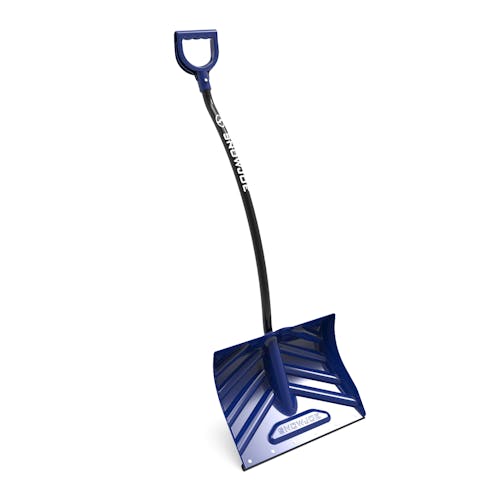 Snow Joe SNJ18N-ERG 18-Inch Ergonomic Heavy-Duty Snow Shovel/Pusher | w/ Nylon Wear Strip & D-Grip Handle | Retail Ready (Blue)
Exclusively Sold by Our Partners:
Winter weather warrior. Get snow out of your way this winter with the 18 in. snow shovel from Snow Joe. Featuring a durable, cold- and shatter-resistant 18 in. blade, Snow Joe handles all snow types - from light and fluffy, to heavy and wet, to hardened by ice, sleet and frost. The heavy-duty metal wear strip shreds through snow, protecting the shovel head from wear. Plus, the D-ring handle grip provides maximum control during use. So, when winter strikes, GET EQUIPPED and Go With Joe.
Features
18 in. heavy-duty shovel head

Clear right to the ground without damaging your deck or pavement

D-ring handle provides comfort and control

Ergonomic design