YOU ARE $100.00 AWAY FROM FREE U.S. SHIPPING!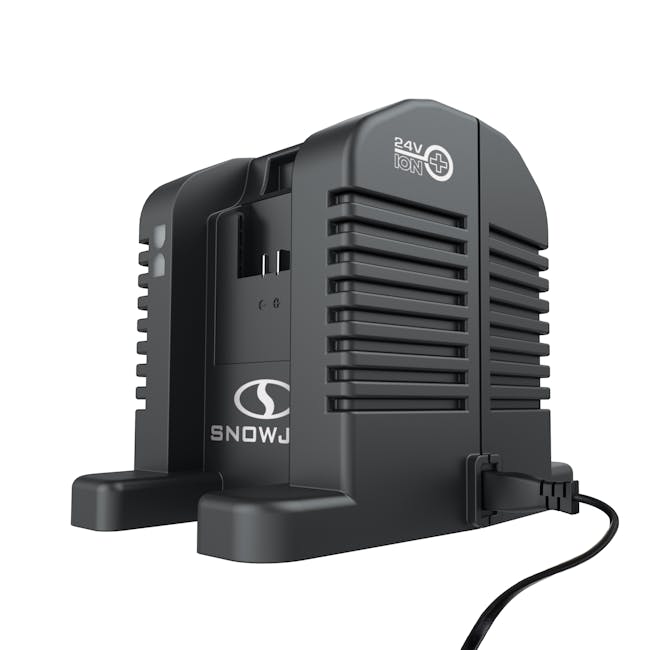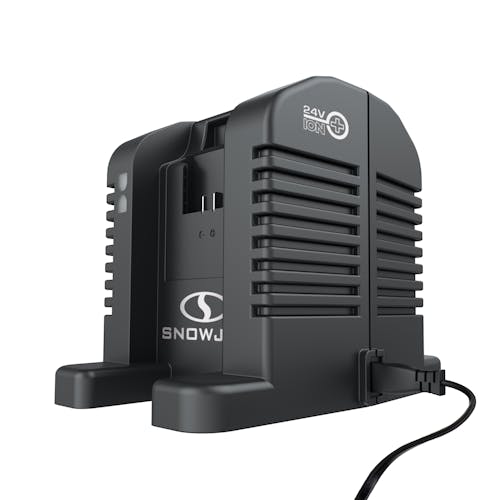 2 YEAR WARRANTY
ADD A PROTECTION PLAN:
Charger Type: 24V High-Speed Dual Port Charger
DOUBLE DUTY! Boost two batteries in less time with the 24VCHRG-HS-DPC
24-Volt Dual-Port Charger! Designed to work exclusively with Snow Joe + Sun Joe's iON+ 24-Volt lithium-ion batteries, 24VCHRG-HS-DPC charges up to two rechargeable iON+ batteries faster and more efficiently than ever. No more juggling two batteries on one charger - insert both and get back to business in less time! Equipped with thermal, over-voltage, and over-current circuit protection, 24VCHRG-HS-DPC safely charges and recharges your iON+ batteries without the risk of battery damage. Get Powered Up, and Go With Joe® for reliable cordless performance you can count on. 
Features
Compatible with all iON+ battery models (24VBAT-LTW, 24VBAT-LTX, 24VBAT-LTE, 24VBAT-LT, 24VBAT, 24VBAT-XR, 24VBAT-XR8).
Batteries sold separately
Charger input: 400 - 480 Watt
Charger output: 26V* Max (Initial no-load voltage peaks at 26 volts; nominal voltage under typical load is 25.2 volts.)
Thermal, over-voltage, over-current circuit protection
Built-in battery status indicator
Weight: 4.2 lbs