YOU ARE $100.00 AWAY FROM FREE U.S. SHIPPING!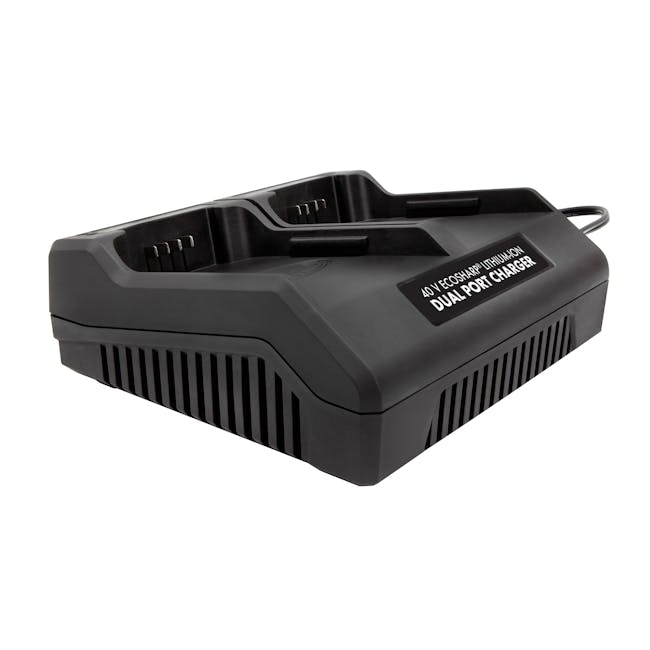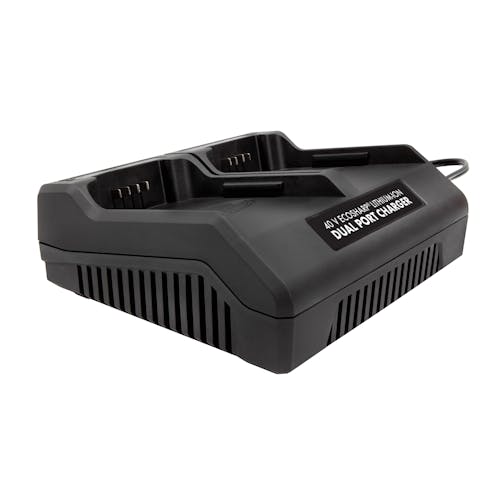 2 YEAR WARRANTY
ADD A PROTECTION PLAN:
There is a newer model of this item:
There is a newer model of this item:
Snow Joe + Sun Joe 24V iON+ Dual Port Quick Charge Docking Station
DOUBLE DUTY. Accomplish twice as much in half the time with the iCHRG40-DPC Dual Port Charger, made exclusively for use with the complete line of Snow Joe + Sun Joe iON® battery-powered tools. With dual ports, there's never a wait - both batteries are fully charged and ready to tackle your yard tasks, so you can do more with less interruption - trim trees, cut logs, mow the lawn or blow snow. Simply swap batteries, and go! Made for use with both one or two batteries, the iCHRG40-DPC dual port charger is compatible with the following Snow Joe + Sun Joe iONMAX lithium-ion batteries, including iBat40, iBat40XR, iBat40-LT, iBAT40-LTE, and iBAT40-XRP.
Features
Thermal, over-voltage, over-current circuit protection for safe charging
Charges two iBAT40 batteries at the same time, completely in just 2.5 to 3 hours. Battery charge times vary by Ah.

iBAT40-LTE: 2.0 Ah | 2 hr

iBAT40-LT: 2.5 Ah | 2.5 hr

iBAT40: 4.0 Ah | 3.5 hr

iBAT40-XR: 5.0 Ah | 4 hr

iBAT40-XRP: 6.0 Ah | 5.5 hr

For use with all Snow Joe® and Sun Joe® cordless iON models
Greener power – No gas, oil, tune-ups, pull-cords, or tangled extension cords!
Full 2 Year Warranty
ETL approved; Full 2 year warranty