YOU ARE $125.00 AWAY FROM FREE U.S. SHIPPING!
YOU ARE $125.00 AWAY FROM FREE U.S. SHIPPING!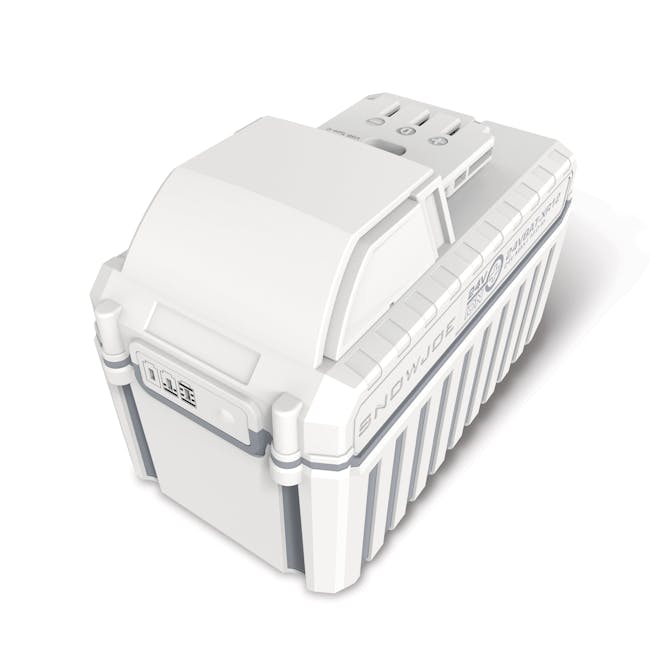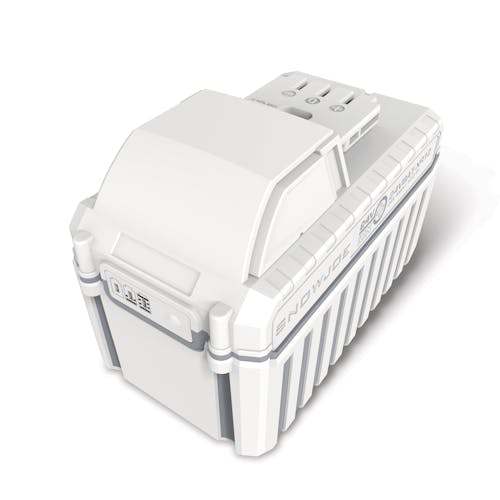 Original Snow Joe iON+ 24-Volt 12.0-Ah Lithium-ION Battery W/ USB Charging Port | For JOE Brands (Sun Joe, Auto Joe, Snow Joe, Power Joe) iON+ Devices | Battery Management System | 3-Stage LED Display
Power up. Power your cordless iON tools the eco-friendly way with the 24-volt iON+ 24VBAT-XR12 EcoSharp® Lithium-ion Battery. Compatible with most Snow Joe® + Sun Joe® 24V iON+ models, the 24VBAT-XR12 features high-capacity 12.0 Ah lithium-ion cells that deliver no-fade power for maximum job performance and extended runtime.
Simply insert iON+ into your 24-volt tool of choice and power up instantly without having to mess with gas, oil, pull-cords, or tangled extension cords! Breathe easily and confidently while working with your 24VBAT-XR12 since the rechargeable battery pack provides cleaner, emission-free air during operation. (Runtimes vary depending on the tool used and the job performed.)
Use the USB-C port to charge iON+ (USB-C charging cable and AC adapter not included) or use the 24VCHRG-QC Quick Charger, 24VCHRG-DPC Dual-Port Charger, or 24VCHRG-HS-DP High Speed Dual-Port Charger (chargers sold separately). When disconnected from a power source, the USB-C port, powered by a 12000 mAH power bank, can also charge other electronic devices, including phones and tablets (charge times vary by devices). Plus, the fuel gauge indicator lights will let you easily monitor your battery's charge capacity while it is in use. The 24VBAT-XR12 holds its charge well in storage and will retain up to 65% charge for six months.
Easy, convenient, and reliable, the 24-volt iON+ 24VBAT-XR12 is the smart way to battery pack for your power trip.
Download Manuals
Features
24V EXCLUSIVE ECOSHARP® LITHIUM-ION TECHNOLOGY – High-capacity cells with no-fade power for maximum job performance
NO MEMORY EFFECT – Charge whenever you want without having to drain the battery or wait for full charge before use
CORD-FREE OPERATION – No gas, oil, tune-ups, pull-cords, or tangled extension cords!
ECO-FRIENDLY – Zero emissions for cleaner air
RELIABLE PERFORMANCE – 12.0 Ah (288 Wh) provide extended runtime
COMPATIBLE with most Snow Joe® and Sun Joe® cordless 24V iON+ models
USB-C PORT + 12000 mAH POWER BANK can be used to charge battery (USB-C charging cable and AC adapter not included) or can be used to charge electronic devices such as phones and tablets (charge times vary by devices) when disconnected from a power source
BATTERY ONLY (Charger NOT included); 2-year warranty