YOU ARE $125.00 AWAY FROM FREE U.S. SHIPPING!
YOU ARE $125.00 AWAY FROM FREE U.S. SHIPPING!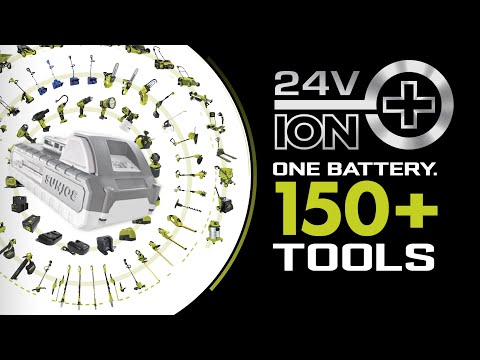 +6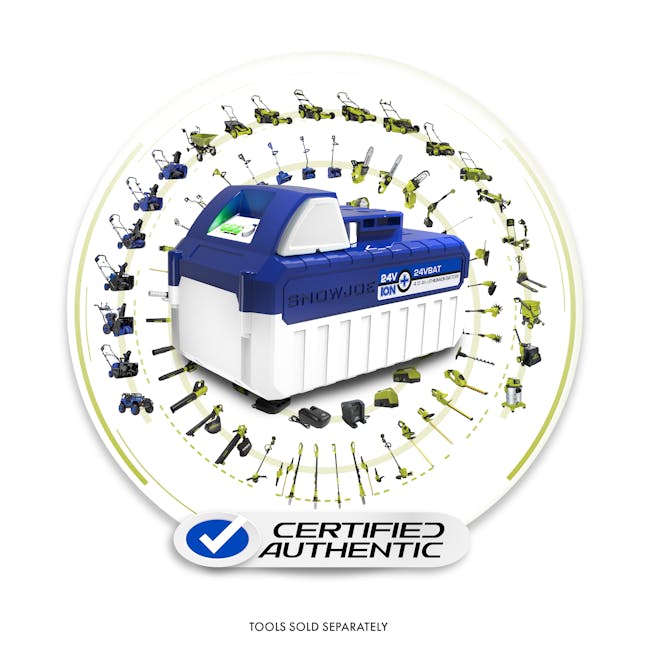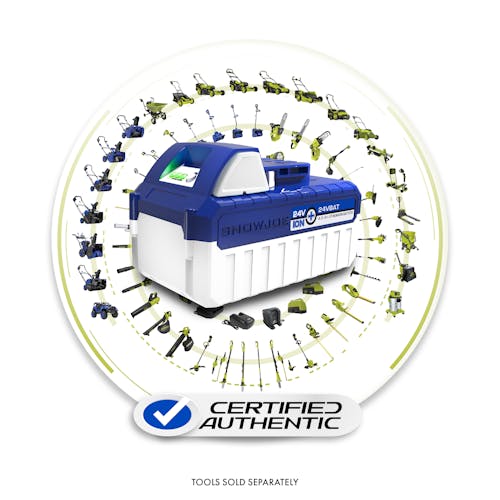 Snow Joe CERTIFIED AUTHENTIC IONMAX 24-Volt* 4.0-Ah Lithium-ION Battery | Universal for all JOE Brands (Sun Joe, Auto Joe, Snow Joe, Power Joe) IONMAX Devices | Battery Management System | 3-Stage LED Display
*Initial no-load voltage per battery, at full charge, peaks at 24V; nominal voltage with typical load is 21.6V
PAY AS LOW AS:
$804
/Month
with
with
2 YEAR WARRANTY
ADD A PROTECTION PLAN:
Power up. Power your cordless IONMAX tools the eco-friendly way with the 24-Volt* iON 24VBAT EcoSharp® lithium-ion battery. Compatible with all Snow Joe® + Sun Joe® 24V* IONMAX models, the 24VBAT features high capacity 4.0 Ah lithium-ion cells that deliver no-fade power for maximum job performance.
Simply insert IONMAX into your 24-volt* tool of choice and power up instantly without having to mess with gas, oil, pull-cords, or tangled extension cords! Breathe easily and confidently while working with your 24VBAT since rechargeable battery pack provides cleaner, emission-free air during operation. Although run-times will vary depending on the tool used and the job performed, IONMAX charges up for the task in just 160 minutes max.
The fuel gauge indicator lights on IONMAX will also let you easily monitor your battery's charge capacity while it is in use. When it is time to charge, simply slide the 24VBAT into its dedicated 24VCHRG-AC, 24VCHRG-DPC, or 24VCHRG-QC charger. The 24VBAT holds its charge well in storage and will retain up to 65% charge for six months.
Easy, convenient, reliable, and super-lightweight (under 2 lbs!), the 24-Volt* IONMAX 24VBAT is the smart way to battery pack for your power trip.
Features
CERTIFIED AUTHENTIC: Official Snow Joe + Sun Joe battery with valid markings of authenticity. Use of non-authentic accessories with your Snow Joe + Sun Joe tool will void your tool's warranty.
24V* EXCLUSIVE ECOSHARP® LITHIUM-ION TECHNOLOGY: High capacity cells with no-fade power, ensuring maximum job performance
NO MEMORY EFFECT: Enables you to charge whenever you want without having to drain the battery or wait for full charge before use
CORD-FREE OPERATION: No need for gas, oil, tune-ups, pull-cords, or tangled extension cords!
ECO-FRIENDLY: Produces zero emissions, contributing to cleaner air
RELIABLE PERFORMANCE: 4.0 Ah (96 Wh) performance
FOR USE WITH ALL SNOW JOE® AND SUN JOE® CORDLESS 24V* IONMAX MODELS: Broad compatibility with the range of Snow Joe and Sun Joe products
ETL APPROVED; 2 YEAR WARRANTY: ETL approved for quality and safety, with the added assurance of a 2-year warranty
BATTERY ONLY: Please note, the charger is NOT included