YOU ARE $125.00 AWAY FROM FREE U.S. SHIPPING!
YOU ARE $125.00 AWAY FROM FREE U.S. SHIPPING!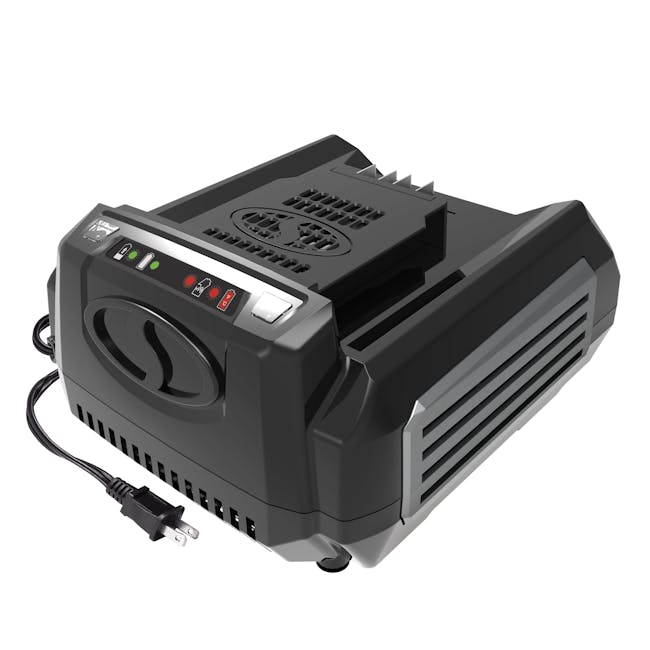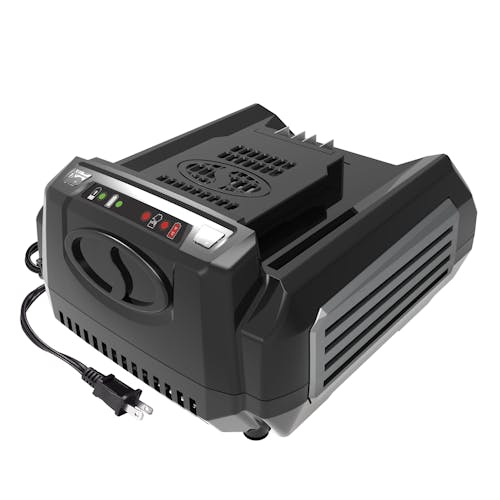 Snow Joe + Sun Joe CERTIFIED AUTHENTIC iON100V-RCH Rapid Charger for 100 Volt iON100V Series Tools
CHARGED UP! Take charge of your cordless tools with the iON100V Lithium-Ion Battery Rapid Charger from SNOW JOE. Designed to work specifically with SNOW JOE's iON100V Series batteries (models: iON100V-5AMP iON100V-2.5AMP), iON100V Rapid Charger works quickly to get your battery packs powered up and ready to work. Simply slide your 100-volt battery pack in when you need a power boost, and iON100V-RCH charges up your battery (Sold Separately) in just 50 to 100 minutes so you can get back to your yard tasks in less time. Equipped with thoughtful safety features like thermal, over-voltage, and over-current circuit protection, iON100V-RCH safely charges your iON100V batteries without any risk of damage or danger. iON100V-RCH provides an eco-friendly means to safely and reliably power all of your Snow Joe Sun Joe 100-volt cordless iON tools. One battery, one charge — countless cordless possibilities!
Features
Official Snow Joe + Sun Joe charger with valid markings of authenticity. Use of non-authentic accessories with your Snow Joe + Sun Joe tool will void your tool's warranty.
For use with all iON100V Snow Joe Sun Joe lithium-ion series batteries
Charges compatible battery models iON100V-5AMP (Pictured; not included) and iON100V-2.5AMP in just 50 to 100 minutes
Thermal, over-voltage, and over-current circuit protection
Backed by our complete 2-year warranty