YOU ARE $125.00 AWAY FROM FREE U.S. SHIPPING!
YOU ARE $125.00 AWAY FROM FREE U.S. SHIPPING!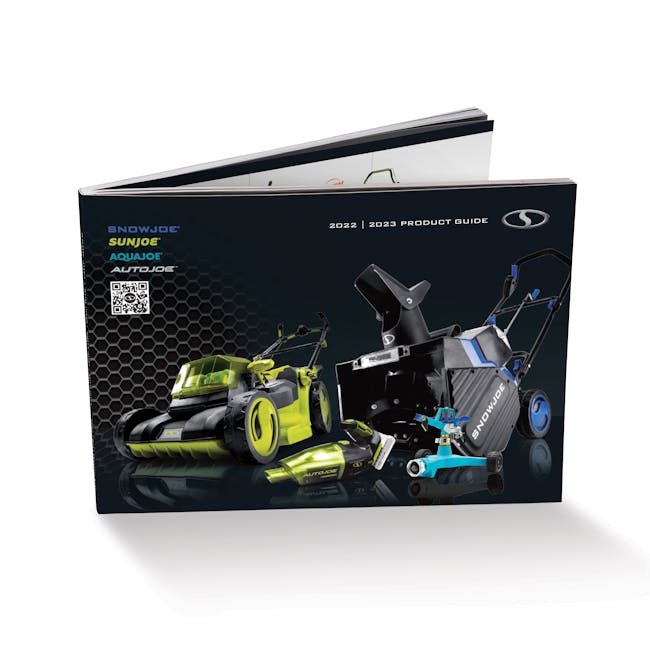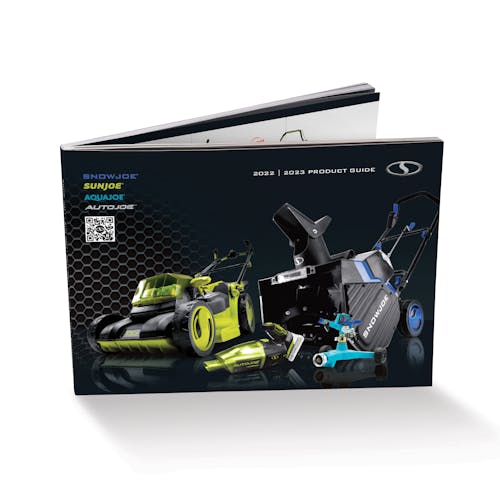 Snow Joe + Sun Joe Product Guide (2022-2023)
BETTER. BY DESIGN! We've got the very best of JOE online, ready to go offline in our brand new 2022 -2023 Official SNOW JOE + SUN JOE catalog!  It's jam-packed with the latest innovative outdoor tools designed to keep your home, yard and garden looking beautiful throughout the year. From battery-powered hybrid snow blowers and snow throwers, lighted snow brooms and roof rakes, to electric mowers and leaf blowers, pressure washers, tillers, trimmers, hedgers and edgers - there's a solution for every season. GO WITH JOE - get your catalog today, and Get Equipped with the right tools to tackle everyday household chores.
Features
Check our latest and greatest products!
Details and specs on over 100+ unique products!