YOU ARE $125.00 AWAY FROM FREE U.S. SHIPPING!
YOU ARE $125.00 AWAY FROM FREE U.S. SHIPPING!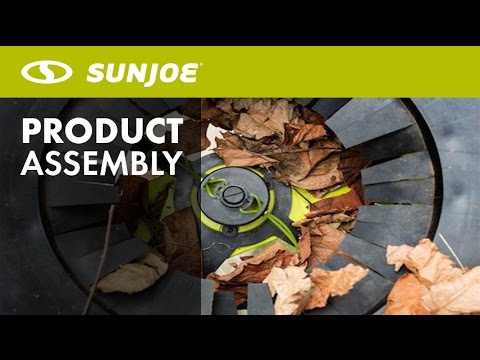 +8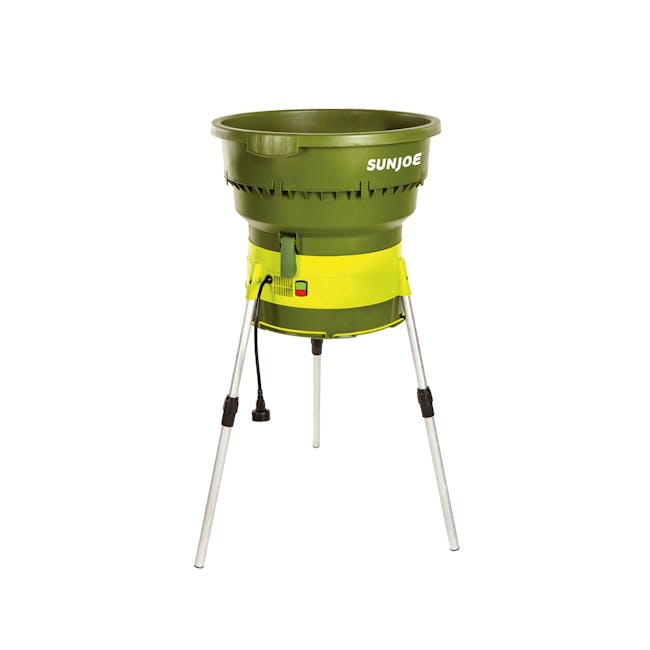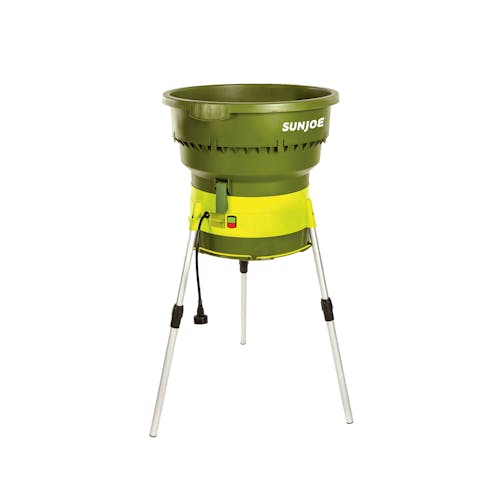 Sun Joe SDJ616 Electric Leaf Mulcher + Shredder | 16:1 Reduction | 13 Amp
GET SHREDDED WITH THIS EASY TO USE LEAF MULCHER! The Sun Joe® SDJ616 13-amp electric leaf mulcher/shredder instantly turns the hefty heaps of dead leaves crowding your yard into nutrient-rich mulch that can be easily disposed of or utilized as compost. Not only will the Shredder Joe leaf mulcher reduce your yard waste up to 1/16th of its original size, but it will also create an ideal fertilizer that can be recycled and reused to rejuvenate your garden. Plus, Sun Joe uses electric power, not gas, so you can eco-consciously shred your leaves without producing toxic emissions. 
Shredding leaves into mulch is easy with the Sun Joe electric shredder. Simply dump handfuls of leaves into the easy-to-load 19-inch hopper, and watch its powerful 13-amp motor and bladeless mulching system make quick work of your yard waste. With its 12-inch cutting diameter and heavy-duty trimmer line, the Shredder Joe electric leaf mulcher safely and efficiently mulches up to 55 gallons of leaves per minute! Featuring Smart Shred technology, Sun Joe employs an advanced motor cooling system that diverts the air from the shredded leaves to significantly reduce the amount of dust generated during use. Unique to Sun Joe is an easy-to-read control dial with adjustable settings for wet or dry yard waste, including leaves, thatch, grass clippings and even pine needles. 
Weighing only 14.5 lbs, the Shredder Joe mulcher is easy to transport and its space-saving design lets you remove the legs and nest the motor housing inside the hopper for compact storage. The Shredder Joe electric mulcher assembles in minutes with no tools required! Twenty replacement cutting lines are included and are equally effortless to install. GET EQUIPPED® for fall cleanup with the Sun Joe Shredder Joe —the smart, safe and efficient tool to lighten up your leaf load.
To watch us open the box and assemble the SDJ616, click here: Open The Box SDJ616 Demo.
To watch us replace the shredder line on the SDJ616, click here: Replace Install SDJ616L Demo.
Download Manuals
Features
Powerful 13-amp motor with 8,000 rpm mulches up to 55 gallons (208 l) of leaves per minute and reduces yard waste up to 1/16th its original size
Conveniently attaches to leaf-bag-lined trash container for easy disposal
Adjustable control dial with settings for wet or dry yard waste
Smart Shred Technology – Dust-reducing motor cooling system for cleaner air during operation
Lightweight and compact for easy portability and storage
Full 2-year warranty; ETL approved