YOU ARE $125.00 AWAY FROM FREE U.S. SHIPPING!
YOU ARE $125.00 AWAY FROM FREE U.S. SHIPPING!





+1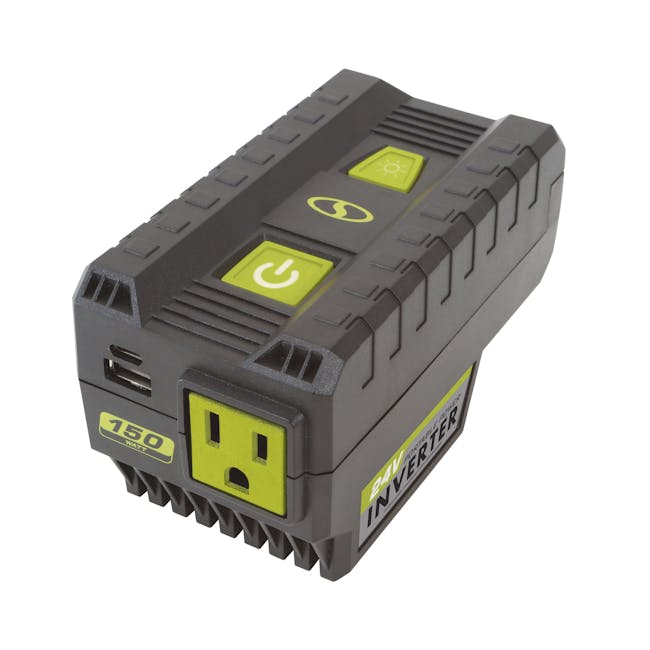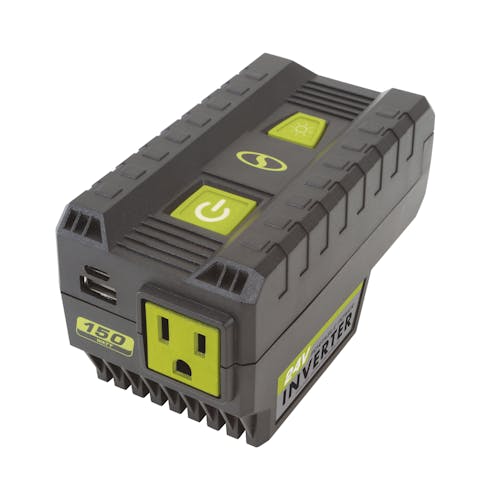 Sun Joe 24V-150WI-CT 24-Volt IONMAX Cordless Portable Powered Inverter | w/ USB Type A+C, AC Outlet, & LED light | 150-Watt | Tool Only
PAY AS LOW AS:
$533
/Month
with
with
2 YEAR WARRANTY
ADD A PROTECTION PLAN:
POWER ON THE GO! Take charge of your rechargeable devices with the 24V 150 Watt Portable Power Inverter from SUN JOE®. Compatible with the exclusive 24V IONMAX System batteries 4.0 Ah or greater (sold separately) this handy inverter converts power from your IONMAX battery to power up your phones, tablets, lamps, and personal electronic devices. Equipped with an onboard AC outlet , USB-A + USB-C ports and an LED light for emergency use, this compact + portable inverter is perfect for connecting on-the-go and provides an eco-friendly way to safely and reliably power your phones, lamps, laptops, small appliances. Ideal for camping, boat, tailgating and power outages. One battery, one charge — countless cordless possibilities!
Download Manuals
Features
Compatible with 24V IONMAX System — works with 4.0 Ah batteries and above (battery + charger sold separately)
150 watts of continuous power
Equipped with an AC outlet , USB-A + USB-C ports to charge personal electronics
Onboard 1W LED emergency task light
24V D.C. Max Power Voltage
Ultra-lightweight at just over 1 lb!