YOU ARE $125.00 AWAY FROM FREE U.S. SHIPPING!
YOU ARE $125.00 AWAY FROM FREE U.S. SHIPPING!





+2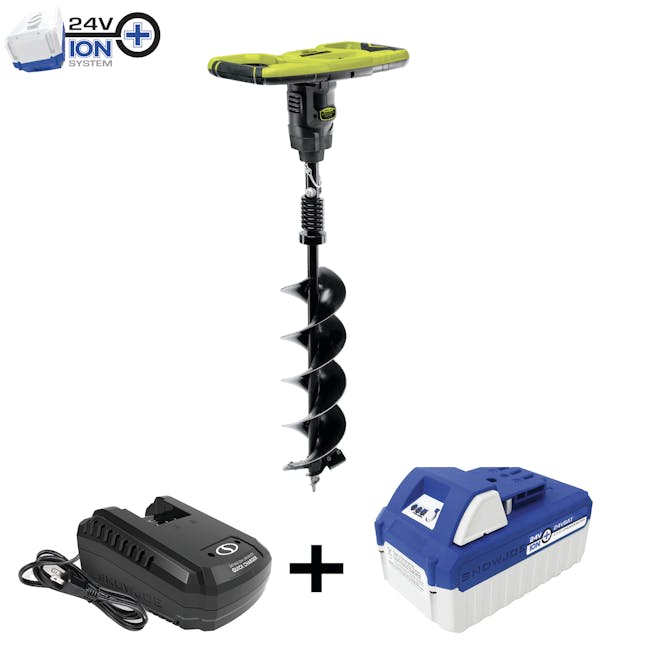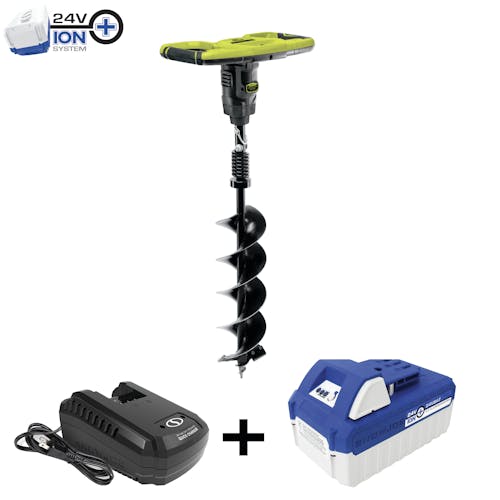 Sun Joe 24V-AGR100 24-Volt iON+ Cordless Earth Auger | 30" Drilling Depth | W/ 4.0-Ah Battery + Quick Charger
CAN YOU DIG IT? Powered by a 550-watt brushless motor and 4.0 lithium-ion battery + quick charger, the 24V Max Cordless Earth Auger from Sun Joe® is perfect for use on dirt for soil preparation + cultivation, landscaping, and fence installation. Superior features include a max torque of 44.3 ft-lb with a 30" drilling depth, universal shaft, locking clip + pin, easily interchangeable 6" x 30" auger bit, and 3-Planetary gear mechanism for higher transmission efficiency. Plus, Sun Joe includes top safety features like forward + reverse function, anti-kickback system and transmission overload protector, and reduced vibration for smooth operation. 2-year warranty.
Download Manuals
Features
24V iON+ SYSTEM COMPATIBLE: Includes a 4.0 Ah lithium-ion battery + quick charger
6"x 30" EASILY INTERCHANGEABLE AUGER BIT
BRUSHLESS MOTOR: 550 W
MAX TORQUE: 44.3 ft-lb
SUPERIOR FEATURES: Universal shaft, locking pin + clip, forward + reverse functions
DRILLING DEPTH: 30"
3-PLANETARY GEAR MECHANISM for higher transmission efficiency
REDUCED VIBRATION for smooth operation
ANTI-KICKBACK SYSTEM + TRANSMISSION OVERLOAD PROTECTOR for added safety
WEIGHT: 14.3 lbs; 2-year warranty