YOU ARE $125.00 AWAY FROM FREE U.S. SHIPPING!
YOU ARE $125.00 AWAY FROM FREE U.S. SHIPPING!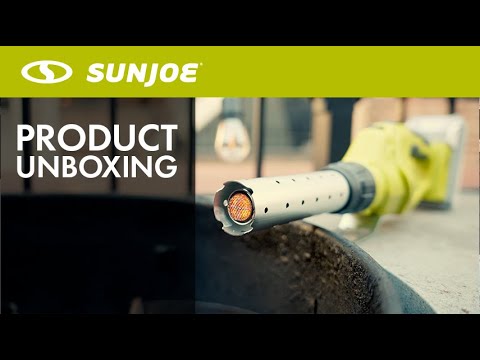 +12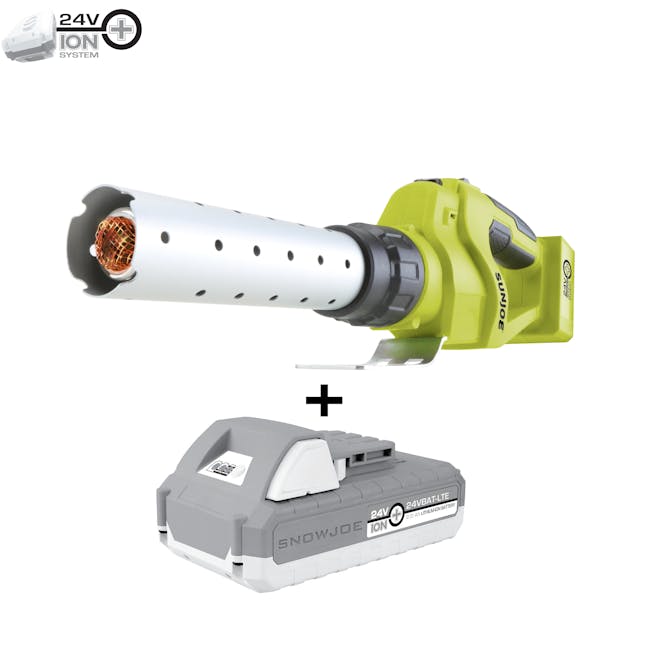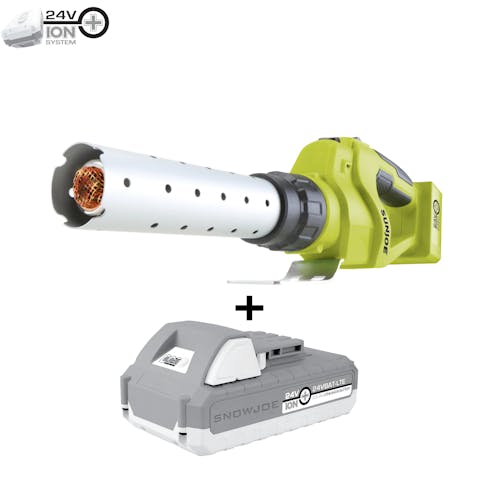 TURN UP THE HEAT! Get cooking and the fire blazing with the 24-Volt* Max Cordless Fire Starter by SUN JOE. Quickly + efficiently ignite charcoal, paper, or wood with super-heated air for a cleaner burn without any toxic starter fluids! Powered by the exclusive IONMAX lithium-ion battery system. Start a fire in as little as 30 seconds with Sun Joe! Simply select your heat mode setting — Heat + Blower, to ignite, and Blower, to increase airflow for a stronger flame — and turn up the heat! Sun Joe's 480 Watt motor and ferrochrome resistance wire is capable of reaching temperatures up to 1470º F! Plus, Sun Joe includes handy features like a metal stand that doubles as a bottle opener + storage hook, and an aluminum outer barrel that cools quickly for safer handling. So, flame on, and Go With Joe®. The 24V-BBQ-LTE Cordless Fire Starter from Sun Joe®. GET EQUIPPED®.
Download Manuals
Features
IONMAX 24-Volt* System — Includes 2.0 Ah lithium-ion battery + charger
Featuring exclusive EcoSharp® technology for no-fade power + performance
Quickly + efficiently ignites charcoal, paper, or wood with super-heated air for a cleaner burn without any toxic starter fluids
2 Modes: Heat + Blower, Blower Only  
Heats up to 1380°F in 30 seconds!
Metal stand doubles as a bottle opener + storage hook
Aluminum outer barrel cools quickly for safer handling
Lightweight at 2.8 lbs