YOU ARE $125.00 AWAY FROM FREE U.S. SHIPPING!
YOU ARE $125.00 AWAY FROM FREE U.S. SHIPPING!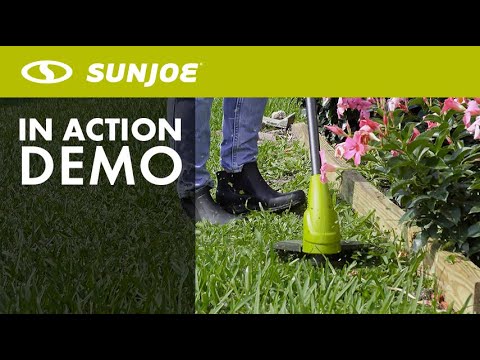 +3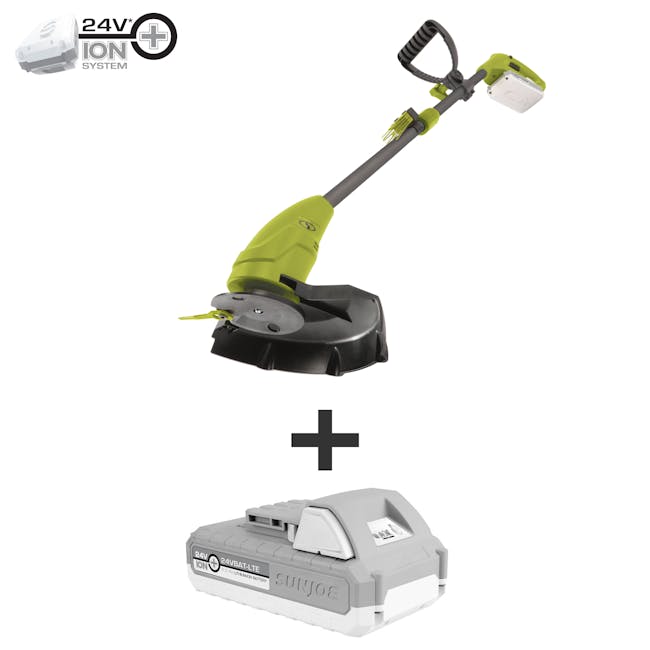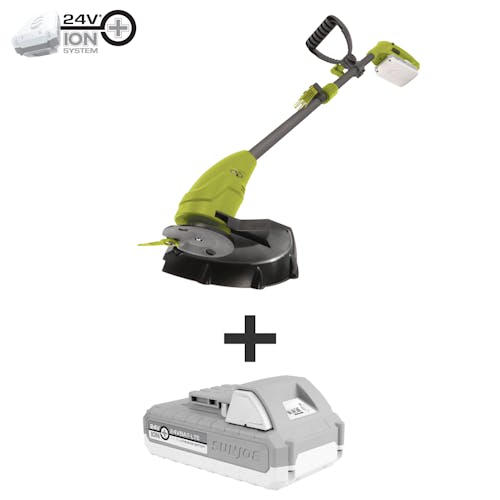 Sun Joe 24V-GT10-LTE 24-Volt* IONMAX Cordless Lightweight Stringless Grass Trimmer Kit | 10-inch | W/ 2.0-Ah Battery + Charger
*Initial no-load voltage, at full charge, peaks at 24V; nominal voltage with typical load is 21.6V
NO STRINGS ATTACHED. Say goodbye to tangled strings and extension cords with the next generation of grass-trimming tech: 24V-GT10-LTE 24-Volt* 10" Cordless Grass Trimmer from SUN JOE. Powered by SUN JOE's exclusive, eco-friendly IONMAX lithium-ion battery system, 24V-GT10-LTE provides up to 50 minutes of reliable, rechargeable no-fade power performance in the yard + garden or wherever power is at a premium. No more struggling with string — SUN JOE features a revolutionary interchangeable grass blade system to deliver a crisp clean cut without the hassles and headaches of tangled trimmer line. The disposable nylon blade slices a path 10-inches wide through overgrown grass and unwanted weeds, and swaps out easily in seconds thanks to convenient onboard blade storage. Edge along flowerbeds, sidewalks, and walkways for a crisp, precise trim, every time. Ultra-lightweight at just 2 lbs, SUN JOE features an adjustable auxiliary handle for maximum comfort and control. And every SUN JOE trimmer comes backed by a complete 2-year warranty, for worry-free performance, season after season. Avoid the hassle of a traditional trimmer and GO WITH JOE® — 24V-GT10-LTE 24-Volt* Cordless Trimmer from SUN JOE®. GET EQUIPPED®.
Download Manuals
Features
IONMAX 24-Volt* system includes 2.0 Ah lithium-ion battery + charger

Revolutionary interchangeable blade system cuts a 10" wide path through grass and weeds

Ideal for trimming grass and edging along flowerbeds and walkways

Includes 11 disposable nylon grass blades (additional blades sold separately)

No kinks or tangled trimmer line ever for hassle-free, reliable cutting

Ultra-lightweight for maximum maneuverability

Adjustable handle for maximum comfort and control

Full 2 year warranty