YOU ARE $100.00 AWAY FROM FREE U.S. SHIPPING!




+2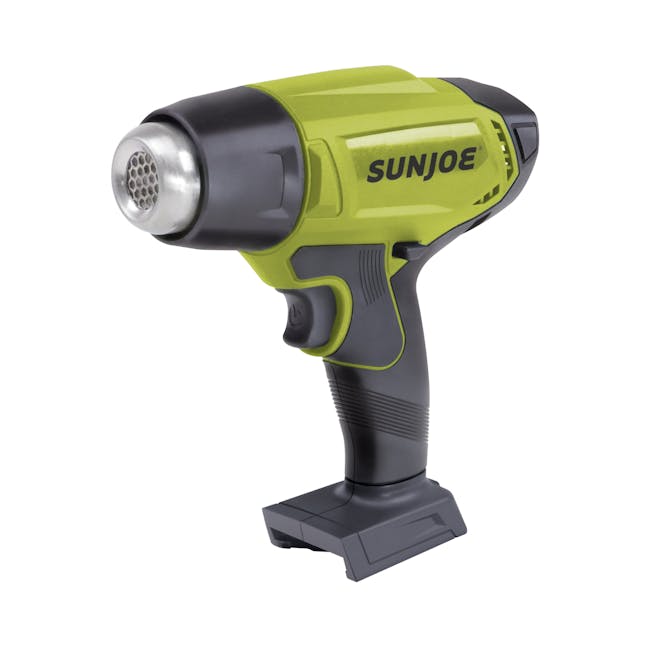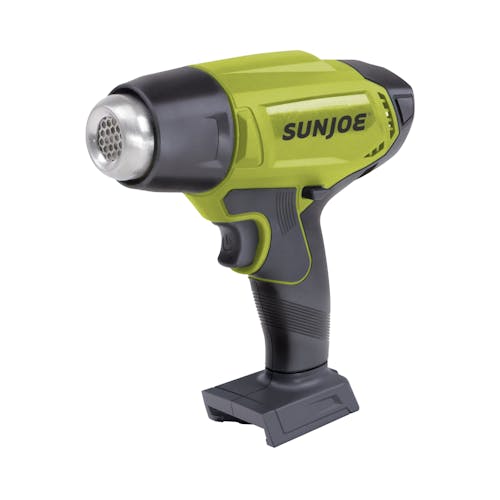 2 YEAR WARRANTY
ADD A PROTECTION PLAN:
FLAME ON! Bring the heat with the 24V Cordless Heat Gun by Sun Joe®. Capable of reaching a max temperature of 1020°F, Sun Joe is ideal for stripping paint, shrink-wrapping, removing vinyl adhesive or peel-and-stick floor tiles, thawing frozen pipes, drying damp wood, bending PVC + plastic, and so much more! Powered by the exclusive 24V iON+ System (battery + charger sold separately) this handy tool is perfect for work anywhere power is at a premium. Don't stay tethered to the outlet, take Sun Joe on-the-go and turn up the heat on all of your DIY projects.
The three included nozzles are perfect for tackling a variety of tasks: Reflector Hook nozzle, for dispersing heat flow evenly around work surfaces | Flat nozzle, for concentrated heat across a narrow + wide field | and Concentrated nozzle, directs a narrow stream of heat on a small surface area. Plus, the compact + portable design make Sun Joe easy to store after cool down. Heat it up with the 24V Cordless Heat Gun by Sun Joe®. GET EQUIPPED®. 
Download Manuals
Features
iON+ 24-Volt Battery System compatible — TOOL ONLY. Battery + charger sold separately
Heats up to 570°F with a max heat output of 1100BTUs
Ideal for stripping paint, shrink-wrapping, removing stickers or adhesive floor tiles, thawing frozen pipes, drying damp wood, bending PVC and plastic
Trigger lock delivers consistent, continuous heat without strain or fatigue
3 included nozzles: Reflector Hook | Flat | Concentrated
Lightweight at just 5.5 lbs