YOU ARE $125.00 AWAY FROM FREE U.S. SHIPPING!
YOU ARE $125.00 AWAY FROM FREE U.S. SHIPPING!





+6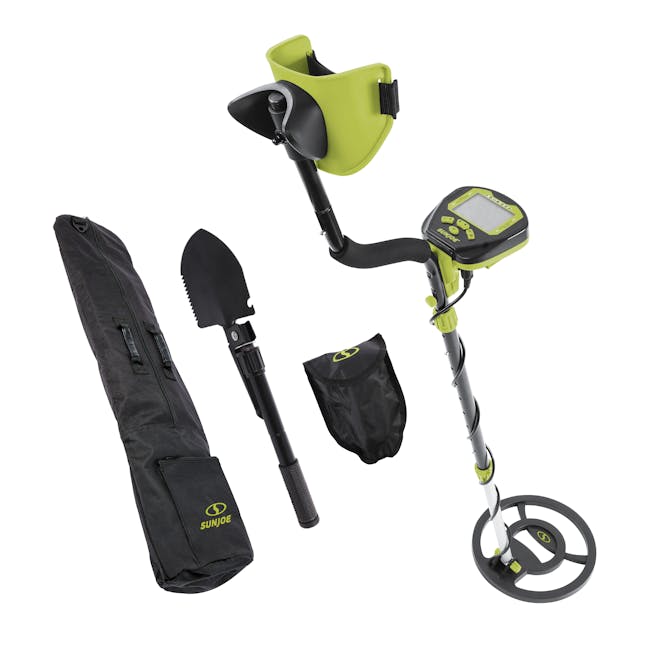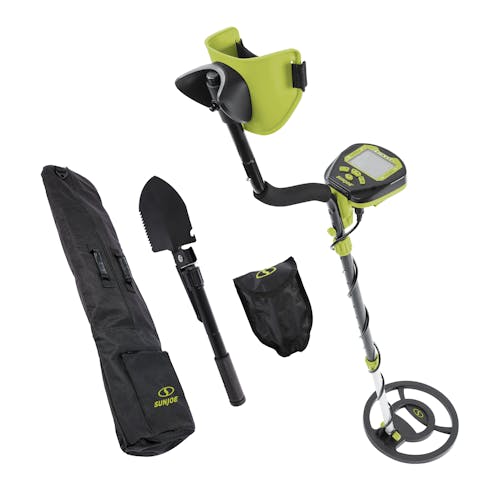 Sun Joe 24V-MDTCR1-CT 24V iON+ Cordless Metal Detector | w/ 10-Inch High Accuracy Waterproof Search Coil, Digging Shovel, and Carry Bag | Telescopic Rod | LED Display | Tool Only
Ships Free
Ships Free
PAY AS LOW AS:
$1166
/Month
with
with
2 YEAR WARRANTY
ADD A PROTECTION PLAN:
LOST + FOUND! Find buried treasure, lost keys, jewelry, dropped screws + more in your yard and on-the-go with SUN JOE®! Powered by SUN JOE's exclusive iON+ 24-volt rechargeable lithium-ion battery system (battery + charger sold separately), the powerful, portable unit is capable of detecting metal at depths of up to 7.8" – and even in shallow water! With adjustable detection sensitivity + approximate depth reading, Sun Joe is perfect for finding old coins, lost jewelry, missing tools and most metal items. The 10" waterproof concentric coil is ideal for detecting on the beach, along the lake, river, or pond, while the onboard LCD display gives accurate feedback and audio tones assist in narrowing your search. An all-in-one metal detecting solution, the included 3-pc accessory kit includes a sturdy folding shovel for digging up your finds, a pouch for safe shovel storage, and metal detector storage bag. When the search is done, simply recharge the battery and you're ready for your next metal-detecting adventure. So, wherever your quest for treasure takes you – Go With Joe®!
Download Manuals
Features
10" 24-volt max cordless metal detector - (BATTERY + CHARGER SOLD SEPARATELY)
7.8" max detection depth 
Bright, easy to read LCD Display with a size of 2.8" x 2"
Adjustable detection sensitivity + audio tones to assist in finding coins, jewelry, and other metal items
41.3" - 52" telescoping pole with ergonomic design + foam handgrip for maximum comfort 
60 mA Operating Current Max
3-pc accessory kit includes 180o folding shovel, pouch and metal detector storage bag
Weight: 5.5 lbs