YOU ARE $100.00 AWAY FROM FREE U.S. SHIPPING!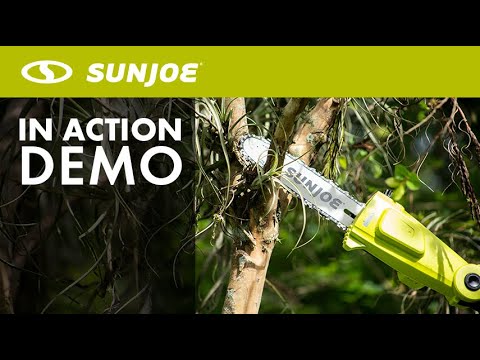 +11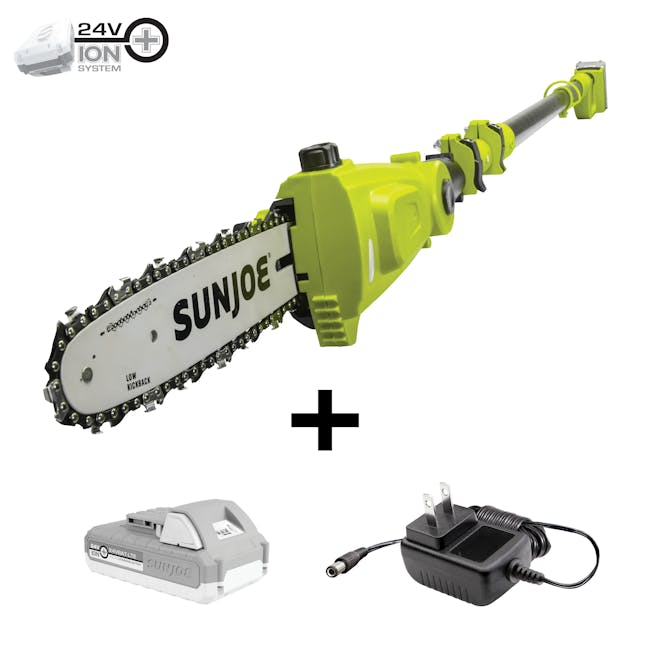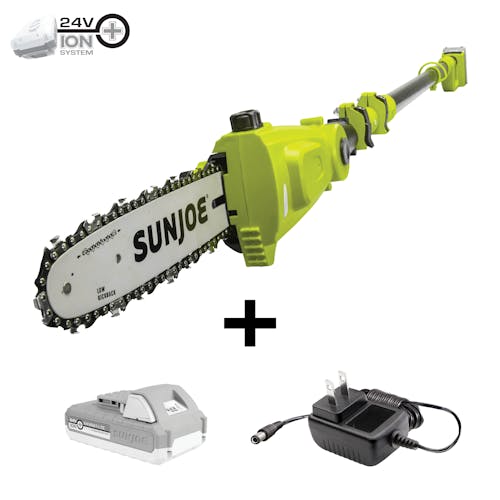 2 YEAR WARRANTY
ADD A PROTECTION PLAN:
SEE IT? SAW IT — WITH SUN JOE! Cut your tree trimming tasks down to size and tackle those tough-to-reach branches with ease with the 24-Volt 10-Inch Cordless Pole Chain Saw from SUN JOE. Powered by SUN JOE's exclusive 24-Volt iON+ Battery System! iON+ offers the all of the power and performance of a gas tool with the best of cordless convenience for all your outdoor chores — and no emissions, fumes, fuss, or tangled extension cords. Cut The Cord® and cut a cord of wood or trim a load of limbs, anywhere power is at a premium, and all while standing safely on solid ground. SUN JOE takes the danger and difficulty out of trimming overgrown trees. Trim out-of-reach branches with the telescopic pole — which extends up to 6.9 ft — for up to 13 ft of overhead reach.  Powered by a robust 250 W motor and revolutionary lithium-ion battery power, SUN JOE's multi-angle head can quickly adjust from 0º to 30º for maximum cutting control. And the auto-lubricated 10-inch bar and chain can handle the most stubborn brush, branches, limbs and logs up to 9.5-inches thick. Go With Joe® to reach up high and cut your yard chores down to size: the 24-Volt 10-Inch Cordless Pole Chain Saw from SUN JOE®. GET EQUIPPED®.
Download Manuals
Features
iON+ 24-Volt Battery System compatible — Includes a 2.0 Ah Battery and Charger
10 in. auto-lubricating bar + chain with 1.7 fl oz oil tank capacity and oil level window (Oil sold separately)
Multi-angle head adjusts from 0º to 30º
Battery charge time (max): 5 hours
Swiftly slices through branches up to 9.5 in. thick
Telescoping pole extends from 3.6 ft to 6.9 ft
Weight: 8.8 lbs
Certifications/warranty: ETL/2 year