YOU ARE $125.00 AWAY FROM FREE U.S. SHIPPING!
YOU ARE $125.00 AWAY FROM FREE U.S. SHIPPING!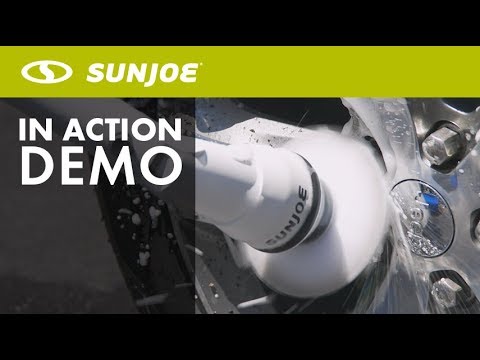 +6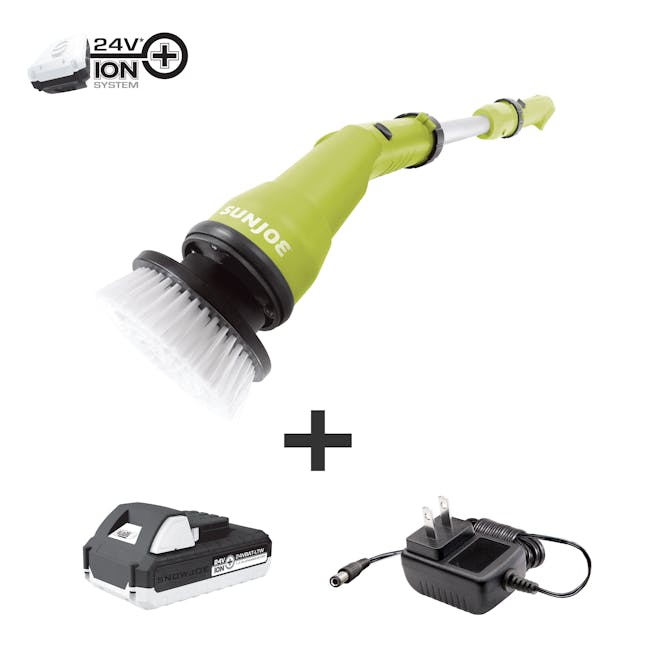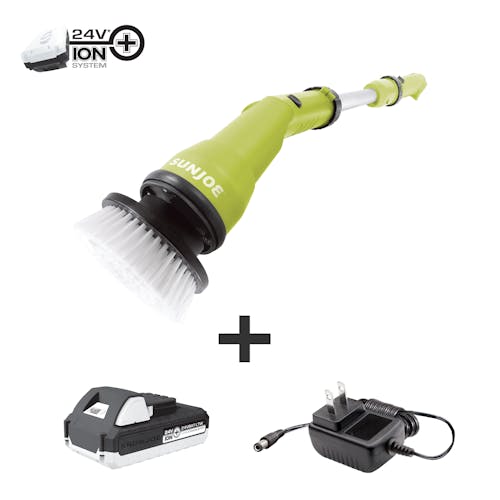 Sun Joe 24V-PWSCRB-LTW 24-Volt iON+ Cordless Heavy-Duty Indoor/Outdoor Power Scrubber | 4 Cleaning Attachments | Multi-Purpose 1000-OPM Oscillating Scrubber Head | For Grout, Tile, Bathtubs, Tire Rims & More | W/ 1.3-Ah Battery + Charger
CLEAN HIGH SCRUB LOW WITH JOE!  Take the tiring, tedious, repetitive work out of your cleaning to-do list with the 24V-PWSCRB-LTW 24-Volt Cordless Power Scrubber from SUN JOE! No more endless scrubbing by hand – tackle the toughest messes, mold and mildew, stains and more at home or on-the-go with cordless convenience. Perfect anywhere power is at a premium, like the laundromat, garage, pool or patio, SUN JOE's power scrubbing dynamo also makes light work of household grime in the kitchen, laundry room or bathroom. Simply select from the four included, easy to clean, scrubbing brush heads to suit the task. The rotating head spins at two variable speeds — LOW (600 rpm) and HIGH (1000 rpm) — for light- to heavy-duty cleaning tasks. Effortlessly clean large surfaces in less time with the round brush or large flat brush head; Or, get in grout lines and corners with the cone brush and small flat brush. And SUN JOE doesn't stop there! Go beyond the kitchen and bathroom with iON+ power — the rechargeable lithium-ion battery system with a world of possibilities. Clean the car, tires hub caps, scrub gunk off of the grill, wash the windows, get grime off of grout and granite, and so much more!  Reach high or low without bending! SUN JOE extends from 27 in. to 50 in. with the included pole attachment to get to from those hard-to-reach corners of your shower and tub without the pain and strain on your back and knees. And when the job is done, simply remove the extension pole for compact, convenient storage in the closet or cabinet. Clean the whole house — from top to bottom and corner to corner — with SUN JOE®! GET EQUIPPED®.
Download Manuals
Features
Perfect for a variety of cleanings tasks: kitchen counters, bathroom tile, sinks, grout lines, auto tires, windows, outdoor grills, and other non-wood surfaces.
Great anywhere power is at a premium, like the laundromat, garage, pool or patio
iON+ 24-Volt 1.3 Ah lithium-ion battery and charger included
Includes 4 brush head attachments — round brush, large flat brush, cone brush, small flat brush
Removable pole attachment extends tool from 27 in. to 50 in.
Two variable speed settings — LOW (600 rpm) and HIGH (1000 rpm) — for light- and heavy-duty cleaning tasks
Lightweight at just 3.5 lbs
ETL listed/2 year warranty