YOU ARE $125.00 AWAY FROM FREE U.S. SHIPPING!
YOU ARE $125.00 AWAY FROM FREE U.S. SHIPPING!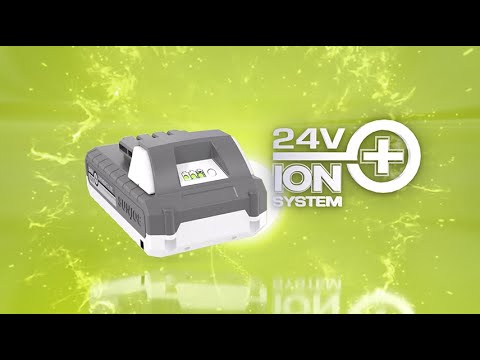 +7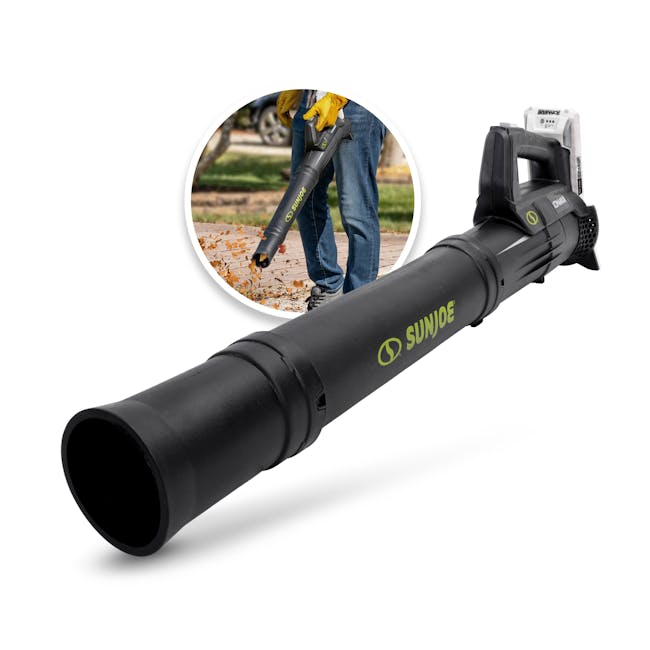 2 YEAR WARRANTY
ADD A PROTECTION PLAN:
MAKE CLEANUP A BREEZE! The Sun Joe® iON+ Cordless Compact Turbine Jet Blower is so lightweight and compact at just 4 lbs, you can lift it with just one finger. Yet it's ultra-powerful and makes yard clean-up a breeze. Forget getting tangled up by cords, or being limited by where a cord can reach. Don't waste your time and money struggling with gas — no one likes breathing in those nasty fumes! And why work so hard using a broom? Because now, there's a much better way. A cordless, convenient way... A fast, fume-free way... An easy, quiet, SUPER-POWERFUL way.
The secret is TURBINE AIRBOOST TECHNOLOGY. SUN JOE has re-aligned the rotor of the standard leaf blower and turned it 90 degrees, so it propels air forward with more force — just like the turbine jet engine on an airplane! The powerful 350-Watt motor generates a max airspeed of 100 miles per hour, and a max air flow of 280 cubic feet of air per minute. So, you can clear the porch, patio, walkway, garage and garden of leaves, dirt, debris, pollen, grass clippings, mulch, and even light snow. Sure beats shoveling! No more struggling, no more straining, no more nasty fumes — just quiet, cord-free, gas-free, hassle-free power and convenience.
To place your order by phone please call 800-206-9607, operating hours can be found here.
Download Manuals
Features
iON+ 24-VOLT SYSTEM includes 2.0 Ah lithium-ion battery + charger; battery recharges in just 5 hours

QUICKLY + EFFICIENTLY clears away leaves, dirt, debris, or even light snow!

CORDLESS CONVENIENCE: Ideal anywhere power is at a premium

TURBINE AIRBOOST TECHNOLOGY: SUN JOE has re-aligned the rotor of the standard leaf blower and turned it 90 degrees, so it propels air forward with more force — just like the turbine jet engine on an airplane!

POWERFUL 350-WATT MOTOR generates a max airspeed of 100 miles per hour, and a max air flow of 280 cubic feet of air per minute

LIGHTWEIGHT + PORTABLE at just 4 lbs; 2-year warranty