YOU ARE $100.00 AWAY FROM FREE U.S. SHIPPING!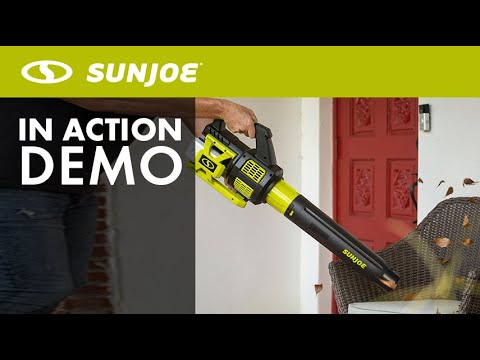 +9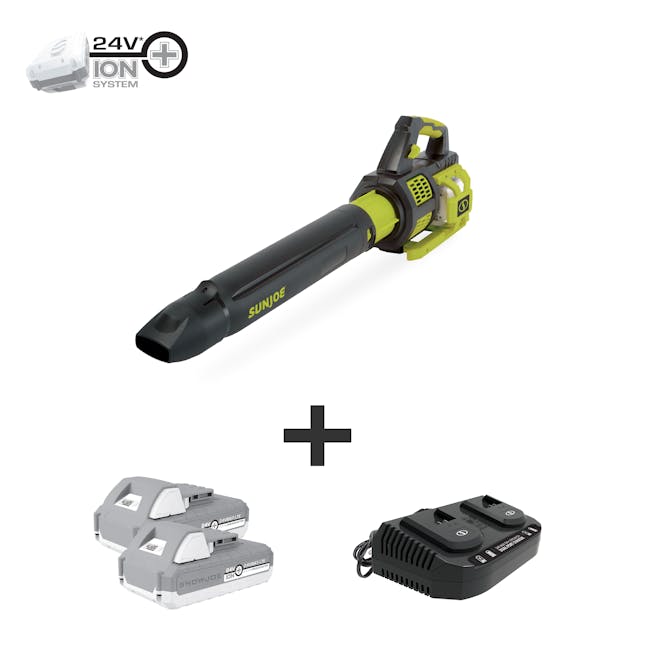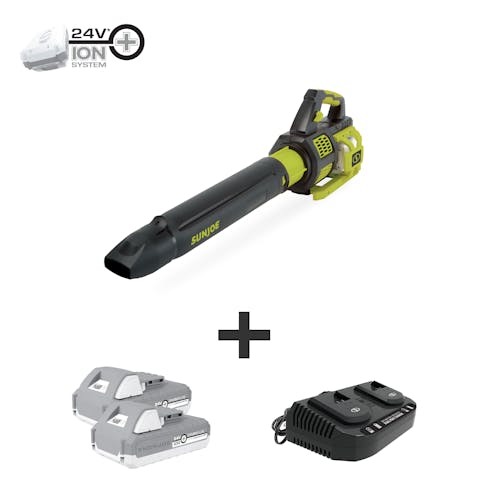 2 YEAR WARRANTY
ADD A PROTECTION PLAN:
POWER UP WITH iON+! Back-breaking lawn and leaf cleanups are a thing of the past with the 48-Volt Cordless Jet Blower from SUN JOE. SUN JOE is ideal for quick cleanups around the house and yard — or anywhere power is at a premium. Sleek, lightweight and perfectly portable at just 7.7 lbs, the two 24-volt 2.0 Amp hour batteries provide 48-Volts of power + performance and up to 50 minutes of rechargeable runtime. Like an aircraft,  SUN JOE's powerful turbine fan propels the air up to 140 mph (max.) windspeed – faster than a Category 4 hurricane! Quickly sweep leaves from the porch, dirt +dust from the garage, or even whisk away light snow! Choose from variable speed settings and additional TURBO mode, when your yard is littered with debris. And when the work is done, SUN JOE powers up in just 55 minutes with the included dual-port charger. So, pack the power of a hurricane in the palm of your hand, and Go With Joe®. GET EQUIPPED®.
Features
24-Volt iON+ Battery System compatible — 24V batteries also compatible with all other Sun Joe iON+ yard and garden products
Included 2 x 2.0 Ah batteries offer up to 50 minutes of rechargeable runtime
Featuring exclusive EcoSharp® technology for no-fade power and maximum performance
Air speed max (turbo): 140 mph
Air speed max (without turbo): 90 mph
560 CFM max air flow
Features variable speeds + turbo mode
Lightweight at just 7.7 lbs
2-year warranty + ETL certified