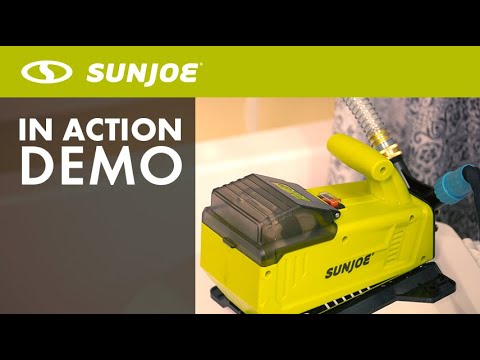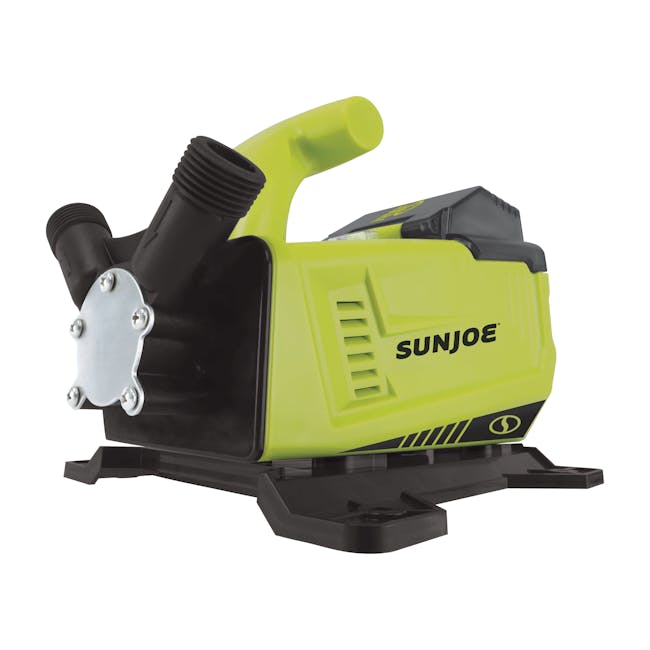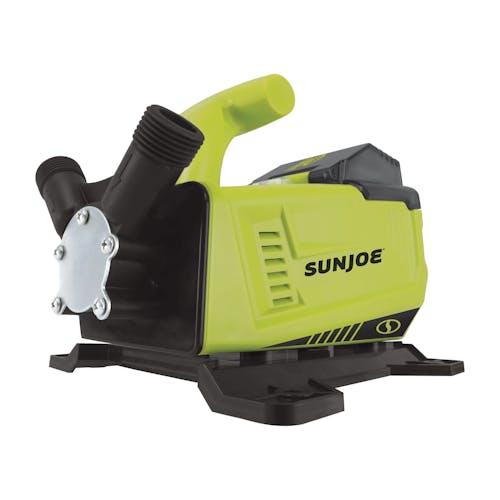 Sun Joe 24V-XFP5-CT 24-Volt IONMAX Cordless 5.0-GPM Transfer Pump | 13-Ft Suction Lift | 52-Ft Head Height | Tool Only
PAY NOW:
$69.00 $6900 + S&H
OR
PAY AS LOW AS:
$6.24
/Month
with
with
2 YEAR WARRANTY
ADD A PROTECTION PLAN:
Tool Only - Battery and Charger Sold Separately
PORTABLE PUMP POWER! Drain your basement, boat, toilet tank and more with the Cordless Transfer Pump from SUN JOE. Powered by the exclusive IONMAX lithium-ion battery system, the Sun Joe transfer pump offers up to 20 minutes of pumping performance with a 2.0 Ah battery (sold separately in tool only model). The 150 Watt, eco-friendly motor pumps up to 330 gallons of stagnant or standing water per hour to easily drain fish tanks, water heaters, bird baths, backed-up tubs and sinks, flooded basements, fountains and more. The 5.9-feet long suction hose pulls water up to 13-feet and transfers it to your area of choice. And the included puddle strainer accessory is perfect cleaning up flooded, leaky areas. Plus, Sun Joe's self-priming system and overheat protection keeps you and your pump safe during operation. So, pump it up and Go With Joe® — the 24V-XFP5-CT Cordless Transfer Pump from SUN JOE®. GET EQUIPPED®.
Features
IONMAX 24-Volt System —Compatible with all IONMAX 24-V Batteries (Sold Separately in Tool Only Model)
Self-priming pump transfers up to 330 gallons of still or stagnant water per hour
Includes a 5.9' intake hose and a puddle strainer attachment
3/4" brass inlet + outlet for leak-proof connections
Max head height: 52'
Max suction lift: 13'
Lightweight at just 5 lbs!
ETL Rated/2-year warranty