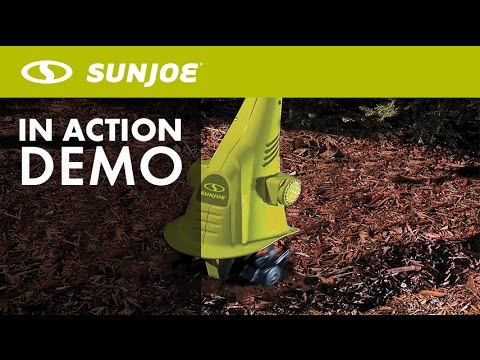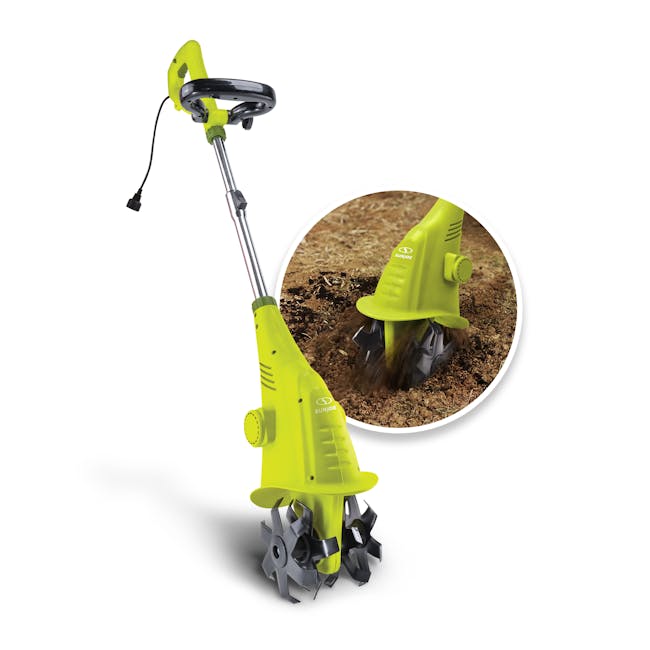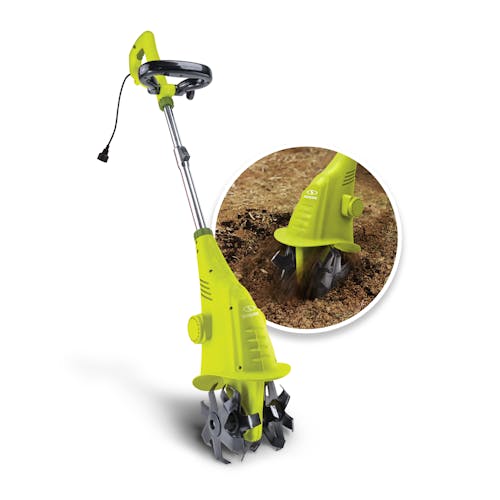 Sun Joe TJ599E Electric Garden Cultivator | 6.3-inch | 2.5-Amp | Adjustable Shaft
Experience the seamless path to a beautiful, well-maintained garden with the Sun Joe TJ599E electric garden cultivator. The TJ599E is designed to redefine your gardening experience, making your tasks more accessible and enjoyable while helping you achieve the picturesque garden you've always wanted.
The Sun Joe TJ599E offers several distinctive features to cater to your gardening requirements. Its lightweight construction, at just 9.9 pounds, ensures easy maneuverability. The ergonomic handle guarantees a comfortable grip, allowing you to work efficiently in your garden. With a powerful 2.5-amp motor, the TJ599E can cultivate an area up to 6.3 inches wide and 6 inches deep, effortlessly handling even the toughest soil conditions. The electric motor also does away with the need for gas, oil, and tune-ups, providing you with a low-maintenance gardening solution free from fumes and excessive noise.
The TJ599E is the ideal gardening companion for anyone seeking to create and maintain a stunning outdoor space with ease. Rely on Sun Joe's dedication to quality and innovation to help you bring your dream garden to life. Sun Joe's commitment to quality and innovation doesn't stop at design, which is why we back our products with a rock solid 2-year warranty. Improve the aesthetic and health of your outdoor space, and GET EQUIPPED®
Download Manuals
Features
Effortless gardening: starts up easily with the pull of a lever
Lightweight: Easy maneuverability at just 9.9 pounds
Powerful motor: 2.5-amp motor tackles tough soil conditions
Low-maintenance: No gas, oil, or tune-ups needed
Perfect companion: Create and maintain stunning outdoor spaces with ease
User-friendly: Practical and ergonomic design
Satisfaction guaranteed: Hassle Free 2 Year Warranty included