YOU ARE $125.00 AWAY FROM FREE U.S. SHIPPING!
YOU ARE $125.00 AWAY FROM FREE U.S. SHIPPING!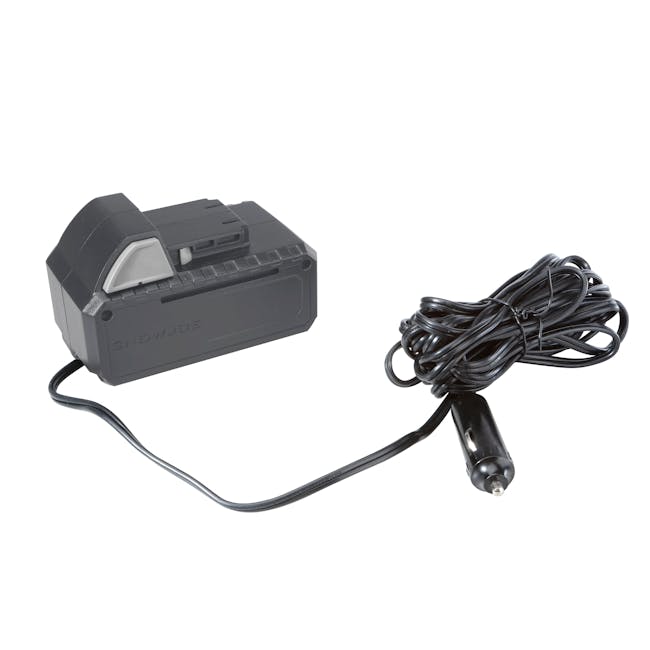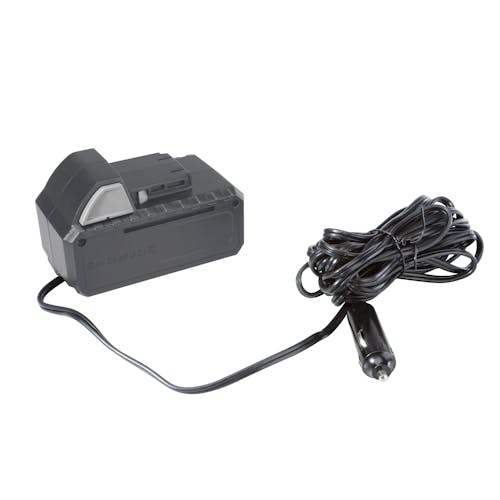 Sun Joe AIRJ24C-12VAD-RM Pro Car Kit Power Adapter for 24V-AJC, WA24C & AIRJ24C | 20-Foot | 12-Volt (Certified Refurbished)
There is a newer model of this item:
JOE ON THE GO! Add extra portability to your pump with the 12-Volt Car Kit Power Adapter for the 24V-AJC, AIRJ24C & WA24C models from Sun Joe®, and you'll always have the convenience of portable power in the palm of your hand. No battery required--simply attach the power base to your air compressor or spray washer, and plug directly into your car's cigarette lighter outlet for instant, on-the-go compressor power. Ideal for trips to the trail to keep your bike tires inflated, for the big game to make sure your performance is top notch, and more! Bring the AIRJ24C-12VAD along with your air compressor or spray washer for peace of mind for the daily commute, long road trips, or for on-the-go at the park, beach or wherever power is at a premium.
This Power Adapter can work with products with power less than 150W, such as:
24V-PWSCRB-LTW (24V 360-Degree Spin Scrubber Brush), 24V-XFP5-LTE (24V Water Transfer Pump), 24V-AJC-LTE (24V Air Compressor), 24V-AJV-LTW (24V High Volume Inflator), WA24C-LTE / 24V-PSW2.5-SJG (24V Mini Washer), 24V-GS-LTW (24V Garden Chemical Sprayer), 24V-MSTFAN-LTE (24V Mist Fan), 24V-1500FL (24V Hybrid LED Light), 24V-DRNCLN-CT (24V Drain Auger), 24V-CSSHRP-LTE (24V Chainsaw Sharpener),

24V-MDTCR1-LTW (

24V Metal Detector)
*Not intended for use with high powered tools such as the PJDD24C, GTS4001C and GTS4002C. Incorrect usage may result in damage to the product and/or charger.
Features
Made for use with 24V-AJC/AIRJ24C Cordless Air Compressors & WA24C-LTE Spray Washer
Working Current (Max.): 5.5 A
Output Voltage: 21.6 V
Weight: 0.99 lbs
*Not compatible with high powered tools such as PJDD24C, 24V-PS8-LTE, GTS4001C and GTS4002C. 
Certified Refurbished 90 Day Warranty