YOU ARE $125.00 AWAY FROM FREE U.S. SHIPPING!
YOU ARE $125.00 AWAY FROM FREE U.S. SHIPPING!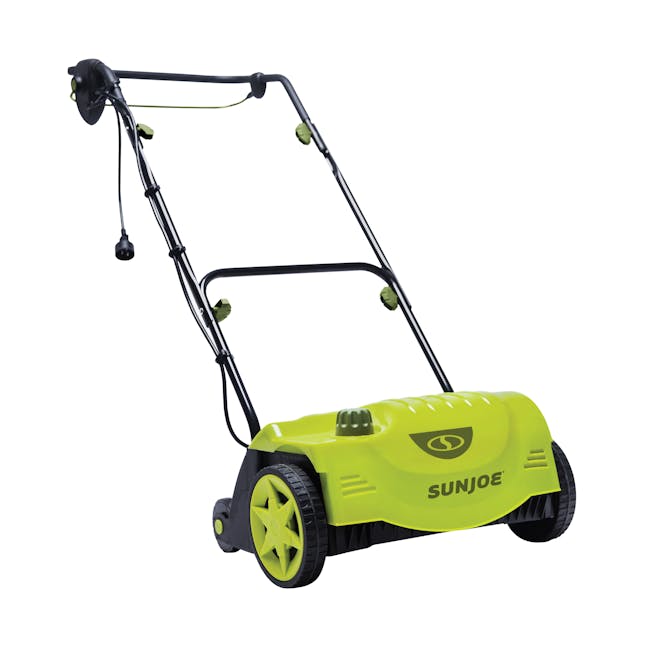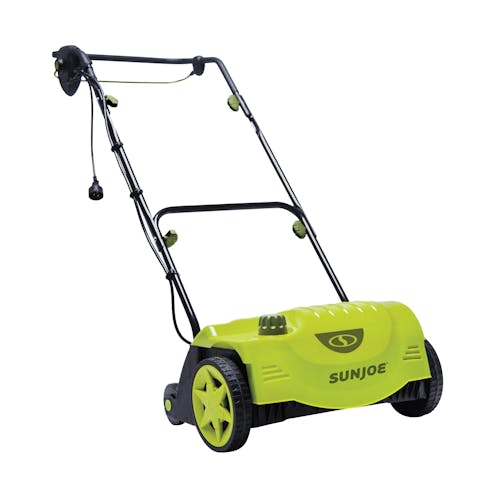 Sun Joe AJ799E-RM Electric Lawn Dethatcher | 14 inch | 11 Amp | AirBoost Technology (Certified Refurbished)
There is a newer model of this item:
There is a newer model of this item:
Sun Joe AJ801E Electric Lawn Dethatcher + Scarifier W/ Collection Bag | 13-inch | 12-Amp
LET YOUR LAWN BREATHE WITH THIS TOP-SELLING DETHATCHER FROM SUN JOE. Garnering top reviews from lawn experts and garden enthusiasts alike, the Sun Joe® AJ799E 14-inch electric dethatcher is your go-to tool to get your lawn in tip-top shape. Powered by a robust 11-amp motor, the AJ799E rakes an impressive 14-inch wide raking path. Enhancing its raking ability is an exclusive AirBoost technology system, which maximizes thatch pickup with 24 spring steel tines that stay sharp longer for reliable performance. Use the 5-position depth control knob to tailor this dethatcher's raking depth from -0.12 in. (3 mm below the soil) to 0.35 in. (9 mm above the soil), depending on your lawn's dethatching needs.
Thatch is a dense mat of roots, stems and grass clippings that accumulates on lawns over time, blocking the flow of water, oxygen and vital nutrients. It is important to periodically remove thatch in order to keep your lawn green and healthy. While ordinary manual rakes are tiresome to use and not very effective, the electric Sun Joe® starts instantly with the push of a button and easily gets the job done without polluting the atmosphere with toxic carbon emissions. No gas, oil or tune-ups make the Sun Joe®  your green choice for greening your lawn.
Download Manuals
Features
Ideal for revitalizing small to mid-sized lawns
Powerful 11-amp motor rakes a 14" wide path to get your job done faster
AirBoost technology – 24 spring steel tines for maximum thatch pickup
Maintenance free – No gas, oil or tune-ups
Tailor raking depth with 5-position depth control
Certified Refurbished 90 Day Warranty