YOU ARE $100.00 AWAY FROM FREE U.S. SHIPPING!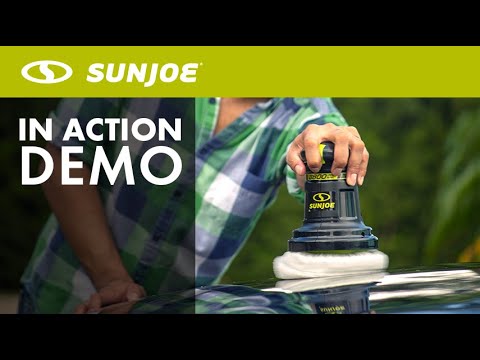 +7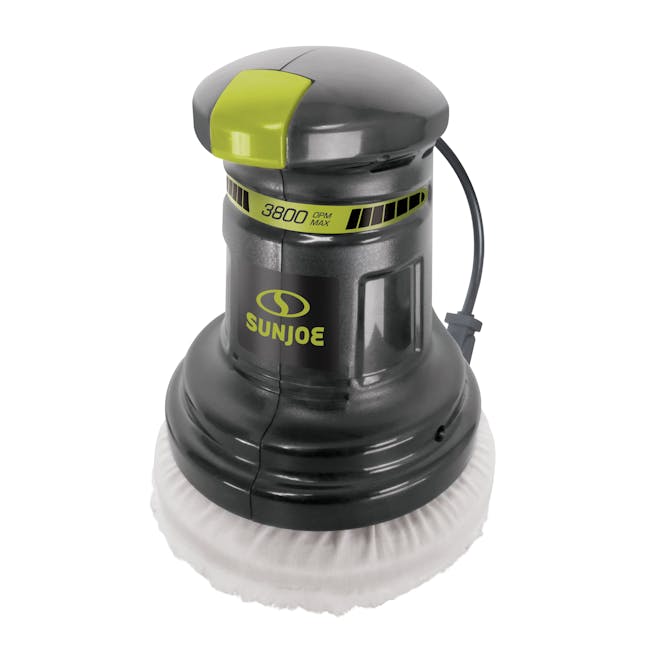 2 YEAR WARRANTY
ADD A PROTECTION PLAN:
POLISH LIKE A PRO!  Give your elbow an upgrade with the 6-inch Random Orbit Buffer + Polisher from SUN JOE. At less than 3 lbs, it's the compact, lightweight all-in-one electric polisher and buffer designed for ergonomic comfort and the precise control you demand for your auto and home improvement projects. Just plug it in, squeeze the trigger and go. Perfect for buffing and polishing kitchen counters, fiberglass on the boat, stainless steel and bathroom fixtures, woodwork, paneling, windows and more, the powerful high-performance electric motor provides up to 3800 orbits per minute max of random orbit action for a swirl-free, mirror-like finish. Simply swap interchangeable 8-inch bonnets over the 6-inch foam pad to switch applications. Choose the terrycloth buffer to apply wax, oil or sealants to your surfaces, or select the fleece polishing bonnet to add some sparkle and shine to the finished product. Polish off all your home and auto projects, and Go With Joe®: The 6-inch Random Orbit Buffer + Polisher from SUN JOE®. Get Equipped®.
Features
Random orbit buffer + polisher ideal for auto and home improvement projects

Powerful 0.7A motor provides up to 3800 orbits per minute max for a swirl-free, mirror-like finish

Includes 6 in. foam pad, 8 in. terrycloth buffer bonnet + 8 in. fleece polishing bonnet

Perfect for buffing kitchen counters, polishing fiberglass on the boat, stainless steel and bathroom fixtures, applying wax and sealant to woodwork, paneling and more

Compact size for precise control, ergonomic comfort

Lightweight, only 2.9 lbs