YOU ARE $125.00 AWAY FROM FREE U.S. SHIPPING!
YOU ARE $125.00 AWAY FROM FREE U.S. SHIPPING!





+6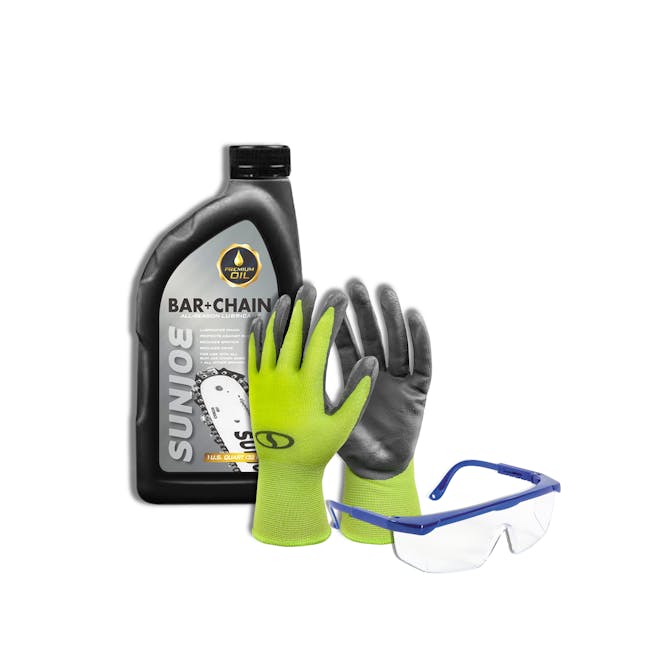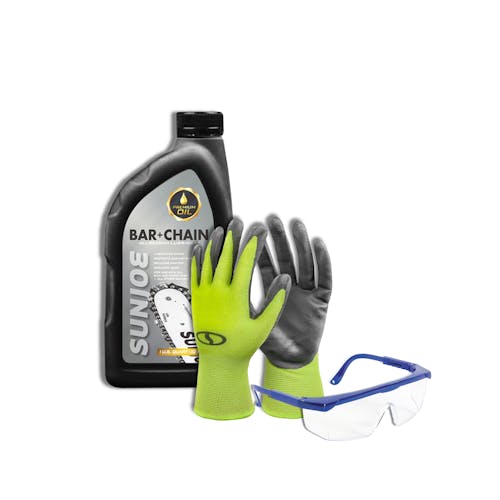 Sun Joe Chainsaw/Pole Saw Getting Started Kit
SWJ-OIL - Sun Joe 1 Quart Chainsaw Chain Oil
CHAIN REACTION! SUN JOE® Saw Joe Bar, Chain Sprocket Oil (model SWJ-OIL) is the cutting edge in high-performance bar and chain oil, reducing friction, prolonging the service life of bars, chains, and sprockets as well as resisting oil thrown off at high chain operating speeds. Prevents rust, resists high temperatures and flows freely at low temperatures for reliable, all-season performance. Not suitable for internal engine use.
Compatible with all SUN JOE® chain and pole saw models. See snowjoe.com for further details.
GGNP-S3 - Reusable Nitrile Garden Gloves
Keep your hands safe and clean with the All-Purpose Reusable Nitrile-Palm Gloves from Sun Joe. The durable set-of-three nitrile-coated palms provide an excellent non-slip grip. With a cool-fabric shell, these gloves are naturally antibacterial and puncture and abrasion-resistant to keep your hands clean, dry, and safe during use. Easy to clean, wash, and re-use, these gloves are unlike disposable versions that can only be used once before tossing. Perfect to take for any long trips, transportation, shopping, workshop or garden activities where personal protection & safety cannot be compromised.
SGLASS-ADJ - Protective Safety Glasses
Tackle your chores without worry, indoors or out. These protective safety glasses are lightweight and comfortable to wear. They adjust in size to fit comfortably. They're perfect for use with our chain saws and trimmers. 
Features
SWJ-OIL - Sun Joe 1 Quart Chainsaw Chain Oil
Used for All-Season Bar
Compatible with all Sun Joe Chain Saws and Pole Saws
Capacity: 1 Quart
Prevents Rust
Resist High Temperatures
GGNP-S3 - Reusable Nitrile Garden Gloves
Set of 3 pairs
One size fits most
Reusable & washable design
Breathable and all-purpose with nitrile-coated palm for secure non-slip grip
Lightweight and flexible
Made from woven rayon fabric and bamboo fibers
For all travel, home, workshop & garden uses
SGLASS-ADJ - Protective Safety Glasses
Durable polycarbonate lenses and frame
Adjustable temple arms provide a perfect fit
Anti-scratch lenses
Meets ANSI Z81.7 standard